Funding from American Cancer Society and Pfizer community grant program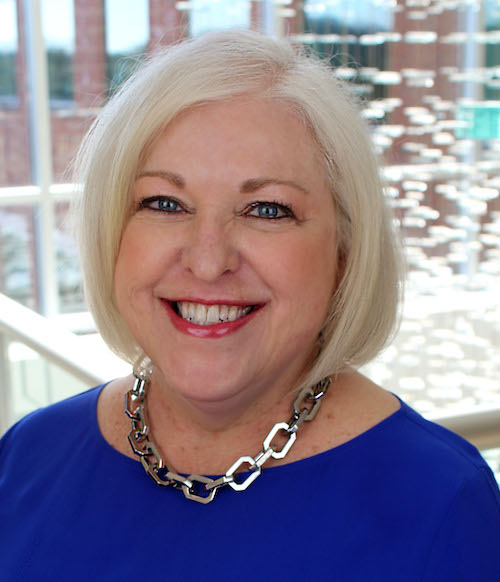 Anita Kinney, PhD
Anita Kinney, PhD, professor at the Rutgers School of Public Health and associate director for Population Science and Community Outreach at Rutgers Cancer Institute of New Jersey, is one of ten recipients across the nation of an American Cancer Society and Pfizer community grant of $399,892 to support investigation into reducing racial health disparities in cancer care through precision oncology and immunotherapy.
Precision oncology has led to effective first-line therapies – like genomic profiling, molecularly targeted agents, and immunotherapy - and dramatically improved cancer outcomes. Yet, research shows Black men and women continue to die at disproportionate rates from many different types cancers due, in part,  to barriers accessing innovative cancer care technologies.
The grant will enable Kinney and other Rutgers colleagues to assess knowledge, attitudes, beliefs, and sociocultural, clinical, and system-level factors that may explain why Black men and women diagnosed with cancer are less likely to receive molecular testing of tumors and precision oncology treatment and participate in clinical trials. Shawna V. Hudson, PhD, professor and chief of Family Medicine and Community Health Research Division, Robert Wood Johnson Medical School and research member of Rutgers Cancer Institute, along with Shridar Ganesan MD, PhD, chief of molecular oncology, associate director for translational research and the Omar Boraie Chair in Genomic Science at Rutgers Cancer Institute and professor of medicine and pharmacology at Rutgers Robert Wood Johnson Medical School, are additional collaborators on the work.
Using this information, the team will engage community stakeholders and patient advocates and develop and test an innovative, patient-centered and culturally tailored internet-based education and decision support intervention, Promoting INformed approaches in Precision Oncology and ImmuNoTherapy (PINPOINT).
"Efforts to improve Black cancer patients' access to novel treatments must be culturally sensitive, multi-targeted, and address patient-, community-, and system-level barriers," said Kinney who is also the director of the Center for Cancer Health Equity at Rutgers School of Public Health and Rutgers Cancer Institute. "This grant will allow us to develop and test PINPOINT, an affordable and scalable solution for empowering Black cancer patients and their families to access and make informed decisions about tumor testing, clinical trials, and novel treatment options." 
The grant, funded by Pfizer Global Medical Grants and overseen by the American Cancer Society, is part of the Addressing Racial Disparities in Cancer Care Competitive Grant Program, a three-year collaboration working to promote equity in factors that impact cancer outcomes for Black men and women.
"Black people are disproportionately burdened by cancer and experience greater obstacles to cancer prevention, detection, treatment, and survival, including systemic racial disparities that are complex and go beyond the obvious connection to cancer. Obstacles include structural racism, poverty, lack of access to healthy and affordable foods, jobs with inadequate pay, low quality education and housing, and unsafe environments," said Laura Makaroff, senior vice president, Prevention and Early Detection, for the American Cancer Society."
Many factors significantly impact a person's ability to prevent, find, treat, and survive cancer. 
Factors like a person's income, education, their race, ethnicity, sexual orientation, gender identity, their disability status, or where they live, work, and play can affect the choices a person makes, but more importantly can affect a person's opportunity to be as healthy as possible.
Led by a community-engaged approach, the researchers will convene a community advisory board and conduct in-depth interviews with Black cancer patients, relatives of Black cancer patients, and oncology providers to refine the patient-centered and culturally tailored prototype intervention.

###

Rutgers School of Public Health
The Rutgers School of Public Health - New Jersey's leading academic institution in public health - is committed to advancing health and wellbeing and preventing disease throughout New Jersey, the United States, and the world, by preparing students as public health leaders, scholars, and practitioners; conducting public health research and scholarship; engaging collaboratively with communities and populations; and actively advocating for policies, programs, and services through the lens of equity and social justice. Learn how the Rutgers School of Public Health is "keeping the 'public' in public health," by visiting them at https://sph.rutgers.edu.

About Rutgers Cancer Institute of New Jersey
As New Jersey's only National Cancer Institute-designated Comprehensive Cancer Center, Rutgers Cancer Institute, together with RWJBarnabas Health, offers the most advanced cancer treatment options including bone marrow transplantation, proton therapy, CAR T-cell therapy and complex surgical procedures.  Along with clinical trials and novel therapeutics such as precision medicine and immunotherapy – many of which are not widely available – patients have access to these cutting-edge therapies at Rutgers Cancer Institute of New Jersey in New Brunswick, Rutgers Cancer Institute of New Jersey at University Hospital in Newark, as well as through RWJBarnabas Health facilities. To make a tax-deductible gift to support the Cancer Institute of New Jersey, call 848-932-8013 or visit www.cinj.org/giving.
 
About The American Cancer Society
The American Cancer Society is a global grassroots force of 1.5 million volunteers dedicated to saving lives, celebrating lives, and leading the fight for a world without cancer. From breakthrough research, to free lodging near treatment, a 24/7/365 live helpline, free rides to treatment, and convening powerful activists to create awareness and impact, the Society is attacking cancer from every angle. The Society does not endorse any product or service. For more information go to www.cancer.org