---
Summer 2022 dates and status will be announced in January 2022. Applications for the 2022 Summer will be available Spring 2022.
To join our mailing list please email BOLD@cinj.rutgers.edu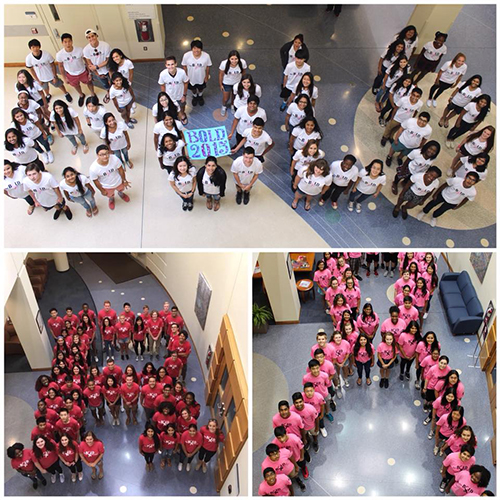 High school aged students are invited to apply for the BOLD Camp (BioCONECT Oncology Leadership Development) - a unique summer learning opportunity for students who have an interest in learning about cellular biology and genetics of cancer, as well as the diverse careers connected to the field. 
During this week-long interactive experience, students will increase their understanding of cancer-related causes, diagnostic tools, treatment options and current research through the context of breast cancer. More importantly, they will identify risk reduction strategies and learn first-hand about diverse careers related to the field as they live the experience among the professionals at Rutgers Cancer Institute of New Jersey!

Open to high school students entering the 10th, 11th or 12th grade in Fall.
 
For more information:
Email BOLD@cinj.rutgers.edu or call 732-235-4160.
The BOLD initiative is offered by the LIFE Center (Ladies Professional Golf Association In the FIGHT to Eradicate breast cancer) at Rutgers Cancer Institute of New Jersey and the Center for School and Community-Based Research and Education, Rutgers School of Public Health. Funding provided by the Val Skinner Foundation.

BOLD Actions Reunion Camp
All students who have attended the BOLD Initiative Camp are welcome to attend the reunion camp. For more details contact BOLD@cinj.rutgers.edu