Caring for a child with cancer or blood disorders can be a difficult and trying process for parents and families. At  Rutgers Cancer Institute of New Jersey, our staff of world renowned physicians, nurses, teachers and counselors work as a team to provide your child with superior care, as well as assist parents and family members with any questions and concerns.

Below, you will find clinical orientation information to acquaint you and your child with the Pediatric Hematology/Oncology Program at Rutgers Cancer Institute of New Jersey.

This information paints an accurate picture of the treatment process your child will experience and the state-of-the-art patient care provided.
 
Hours of Operation
The clinic area is open from 8:00am to 5:00pm, Monday through Friday. If treatment requires an administration of medication on a weekend or holiday, arrangements will be made for your child to be admitted to the Pediatric Hematology/Oncology Unit at the Bristol-Myers Squibb Children's Hospital at Robert Wood Johnson University Hospital.

Appointments
To schedule an appointment please call 732-235-5437 for New Brunswick and 732-923-7455 for the Valerie Center at Monmouth Medical Center in Long Branch. If you need to cancel your appointment, please call within 48 hours of your scheduled appointment.

School Program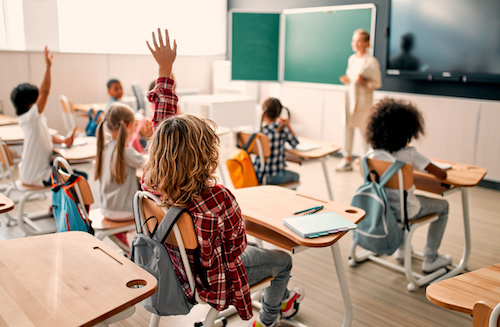 School is a vital part of any child's world. It is the lifeline to friends, learning and the future. Keeping children on top of their studies while they are undergoing treatment is one of our highest priorities. The socialization problems and physical changes children deal with are further compounded if, upon their return to school, they find themselves far behind their friends and classmates in their studies. The Children's School Program, funded by the Embrace Kids Foundation is a fully accredited, state-certified learning center.

There is a full-time teacher in our Pediatric Hematology/Oncology Clinic who teaches each child and communicates regularly with that child's classroom teacher(s), or home instructor(s), on a weekly basis. The counselors will assist you in the process of securing the appropriate educational accommodations and will also meet with the Child Study Team at your child's school to address the individual educational needs of each child.

Pediatric Care Technician
The pediatric care technician will greet your child and perform blood pressure, pulse, temperature and height and weight measurements. Height and weight are an important part of each clinic visit. It enables the healthcare team to monitor weight changes and, most importantly, many medication doses are based on weight. The pediatric care technician will also monitor these vital signs on any child receiving blood products or any special medications.

Treatment Nurses
The treatment nurses are knowledgeable and skilled in the care of the pediatric hematology/oncology population and are nationally certified by the Association of Pediatric Hematology/Oncology Nurses (APHON). Your child will be assigned a primary care nurse who will administer the prescribed treatment and provide ongoing education. Members of the nursing staff can address any questions or concerns you or your child may have. The nurses work closely with physicians, nurse practitioners and counselors to ensure the highest level of care.

Pediatric Nurse Practitioners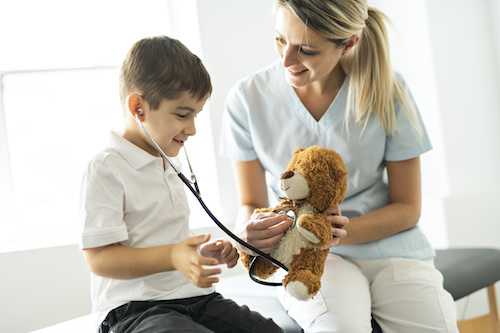 Pediatric nurse practitioners (also referred to as Advanced Practice Nurses) are registered professional nurses who receive specialized advanced academic education and clinical training in pediatrics, which enables them to diagnose and treat common and chronic illnesses for children of all ages. All pediatric nurse practitioners (PNP's) practice under the Nurse Practice Act and the Nurse Practitioner/Clinical Nurse Specialist Act of the State of New Jersey. Our PNP's are nationally certified in pediatrics.

PNP's provide healthcare services previously offered only by physicians. As healthcare providers, PNP's can perform physical examinations; order, perform and interpret lab and x-ray studies; diagnose and treat acute health problems; diagnose, treat and monitor chronic conditions; and prescribe most medications.

You will be assigned a PNP that is working in a direct collaborative relationship with your primary doctor. The PNP will be working closely with you and your child to help coordinate all aspects of care.
Counselors and Social Workers
The role of the counselor is to pay particular attention to the emotional, social and sometimes spiritual issues of all children living with a life-threatening condition and their families. Although there is nothing that prepares a child or a parent to face a life-threatening condition, our counselors are experienced and trained to support, as well as guide, patients and families during this very difficult and frightening time.

Effective communication is the cornerstone of good care. The counselor can act as a liaison between the family and the medical team, encouraging open, direct developmentally appropriate information sharing. Accurate and shared information about the child's condition will assist the family in making treatment choices. The counselors are available to educate the patient, siblings and classmates about the child's illness and treatment. The counselor is available during medical procedures and when any changes in the treatment plan occur.

The goal of the counselor is to provide the support and intervention necessary to maintain as much normalcy as possible during a very extraordinary time in the life of the family. We also have a Clinical Psychologist on staff, Karen Long-Traynor.

Nutrition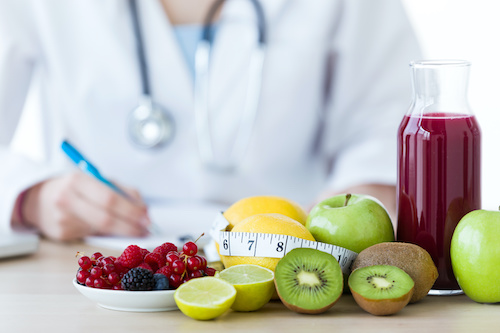 Maintaining the best possible nutrition during treatment for oncology and hematology diseases is important for all patients, but it is especially important for children because they require adequate nutrition to maintain growth. A registered dietitian is available at Rutgers Cancer Institute of New Jersey for individual nutrition counseling and education. Individualized, age-appropriate nutrition plans can be made in cooperation with the family and, when appropriate, with the patient.