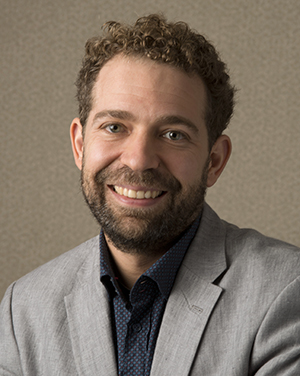 Daniel Herranz, PharmD, PhD, is Assistant Professor of Pharmacology at Rutgers University. Over the last 10 years, Dr. Herranz has pursued a combined training in metabolism, epigenetics and how both affect human cancer development through the generation and analysis of relevant mouse models. After obtaining his training in Pharmacy from the Complutense University of Madrid, Dr. Herranz completed a PhD in Molecular Biology and Biochemistry from the Autonomous University of Madrid under the supervision of Dr. Manuel Serrano at the Spanish National Cancer Research Center (CNIO). Under his supervision, Dr. Herranz addressed the role of Sirt1 in metabolism, cancer and aging. Specifically, he demonstrated for the first time the protective role of Sirt1 from high-fat diet-induced metabolic damage (Pfluger*, Herranz* et al., PNAS, 2008) as well as from spontaneous aging-associated cancers and high-fat diet promoted liver cancers thereby increasing the healthspan of mice (Herranz et al, Nature Communications, 2010).
After completing his PhD, Dr. Herranz joined the laboratory of Adolfo Ferrando at Columbia University in April 2011 as a Postdoctoral Fellow. During his postdoctoral studies, Dr. Herranz uncovered N-Me as the long-sought missing link in the regulation of MYC by NOTCH1 in T-cells. As such, N-Me is a T-cell specific Myc oncogenic enhancer controlled by Notch1 that is critically required for normal T-cell development and for NOTCH1-induced T-ALL generation and maintenance (Herranz et al, Nature Medicine, 2014). Moreover, Dr. Herranz's research unveiled that metabolic reprogramming after loss of the PTEN tumor suppressor gene can drive resistance to NOTCH1 inhibition in vivo and revealed a prominent role of glutaminolysis in NOTCH1-driven T-ALL, opening new therapeutic avenues (Herranz et al, Nature Medicine, 2015).
Dr. Herranz is currently an Assistant Professor in the Department of Pharmacology at the Robert Wood Johnson Medical School and a Resident Member at Rutgers Cancer Institute of New Jersey. He has served as a reviewer for grants submitted to the National Cancer Institute (NCI) and to different foundations including: Bloodwise (United Kingndom's largest blood cancer charity), FWO (Research Foundation-Flanders, Belgium), ISF (Israel Science Foundation) and TV3 Marató on Cancer (Spanish Foundation). He has also served as an ad hoc reviewer for scientific journals including: Nature Medicine, Science Translational Medicine, Nature Communications, EMBO Molecular Medicine, Blood, Leukemia, Cancer Research, Clinical Cancer Research, Aging Cell and others. His research on leukemia, Notch1 signaling and enhancer regions is currently funded by the National Cancer Institute (R00CA197869 and R01CA236936), a Research Scholar Grant from the American Cancer Society, the Leukemia Research Foundation, the Children's Leukemia Research Association, the Alex's Lemonade Stand Foundation and the Gabrielle's Angel Foundation for Cancer Research.