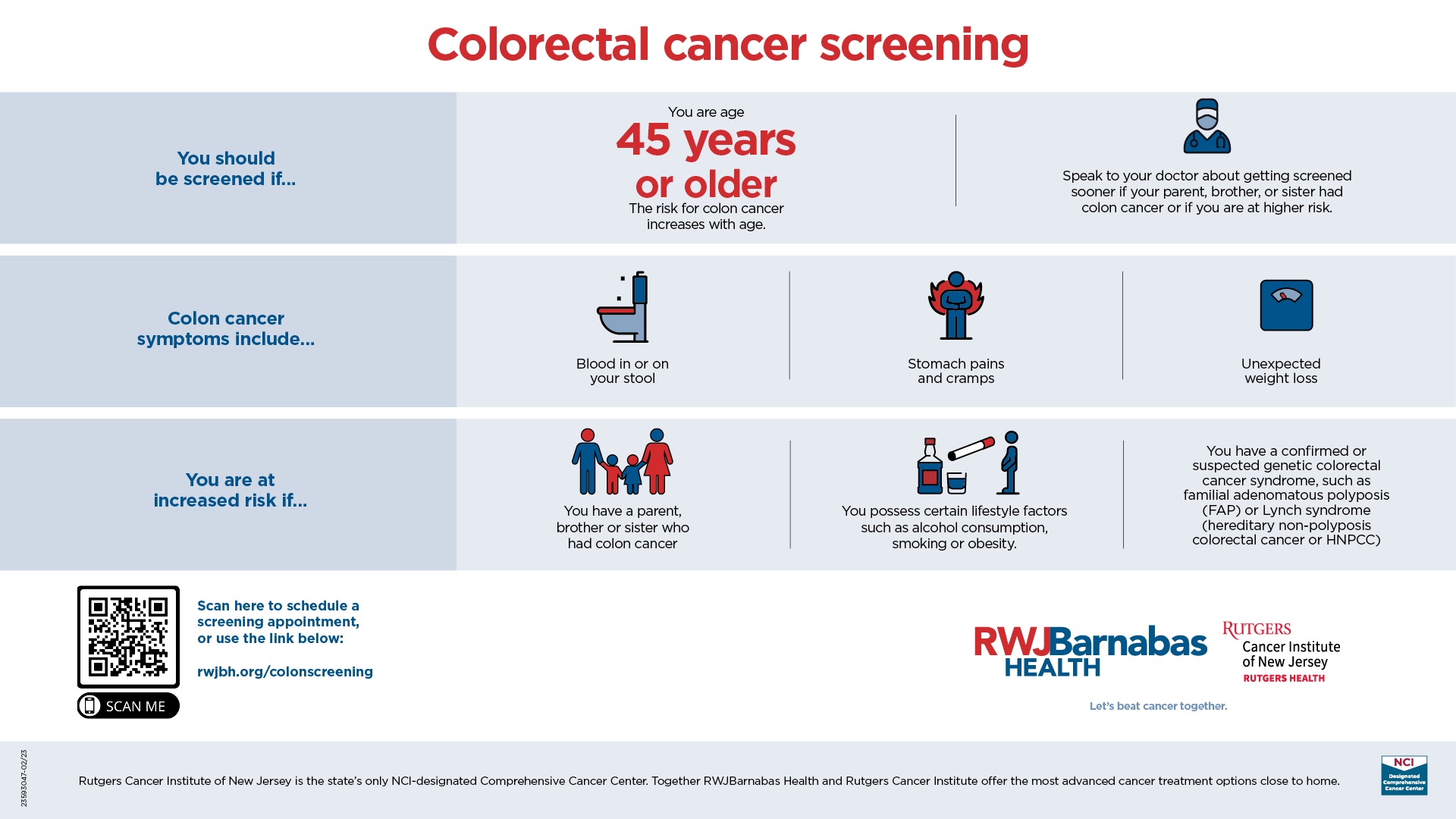 Colorectal cancer is the third most common type of cancer in both men and women and is the second leading cause of cancer death after lung cancer. Many colorectal cancers can be prevented through regular screening. Screening can find precancerous polyps—abnormal growths in the colon or rectum—so that they can be removed before they turn into cancer.
Several screening tests have been developed to help doctors find colorectal cancer early, when it may be more treatable. We know that detecting colorectal cancer at an early stage improves survival rates. The five year survival rate for people diagnosed with early stage colon cancer ranges from 53% to 92%, compared to only 11% for persons diagnosed with metastatic Stage IV colon cancer. While colon cancer occurs most often in people over the age of 50, there is an increasing incidence rate in younger individuals.
The guideline for colorectal cancer screening recommends that average-risk adults aged 45 years and older with no symptoms undergo regular screening. As a part of the screening process, all positive results on non-colonoscopy screening tests should be followed up with timely colonoscopy.

Articles & Blogs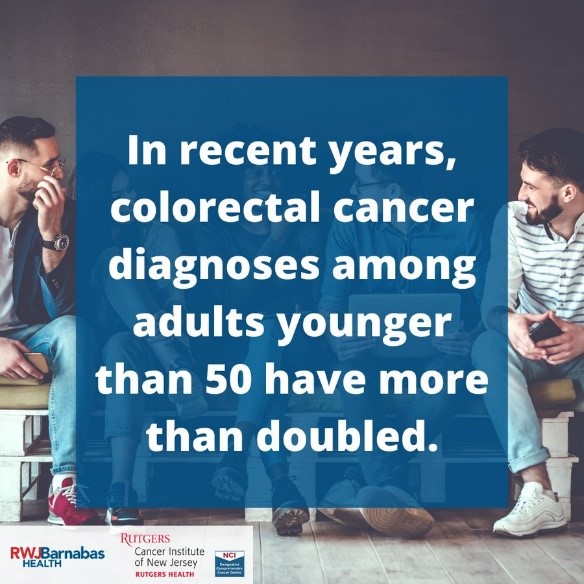 Increase in Colorectal Cancer Among Younger Individuals Continues to Rise
For years, colorectal cancer was believed by many to primarily impact older people; however, in recent years, there has been an uptick in colorectal cancer diagnoses and deaths among younger people ranging in age from their mid-20s to late 50s. Read more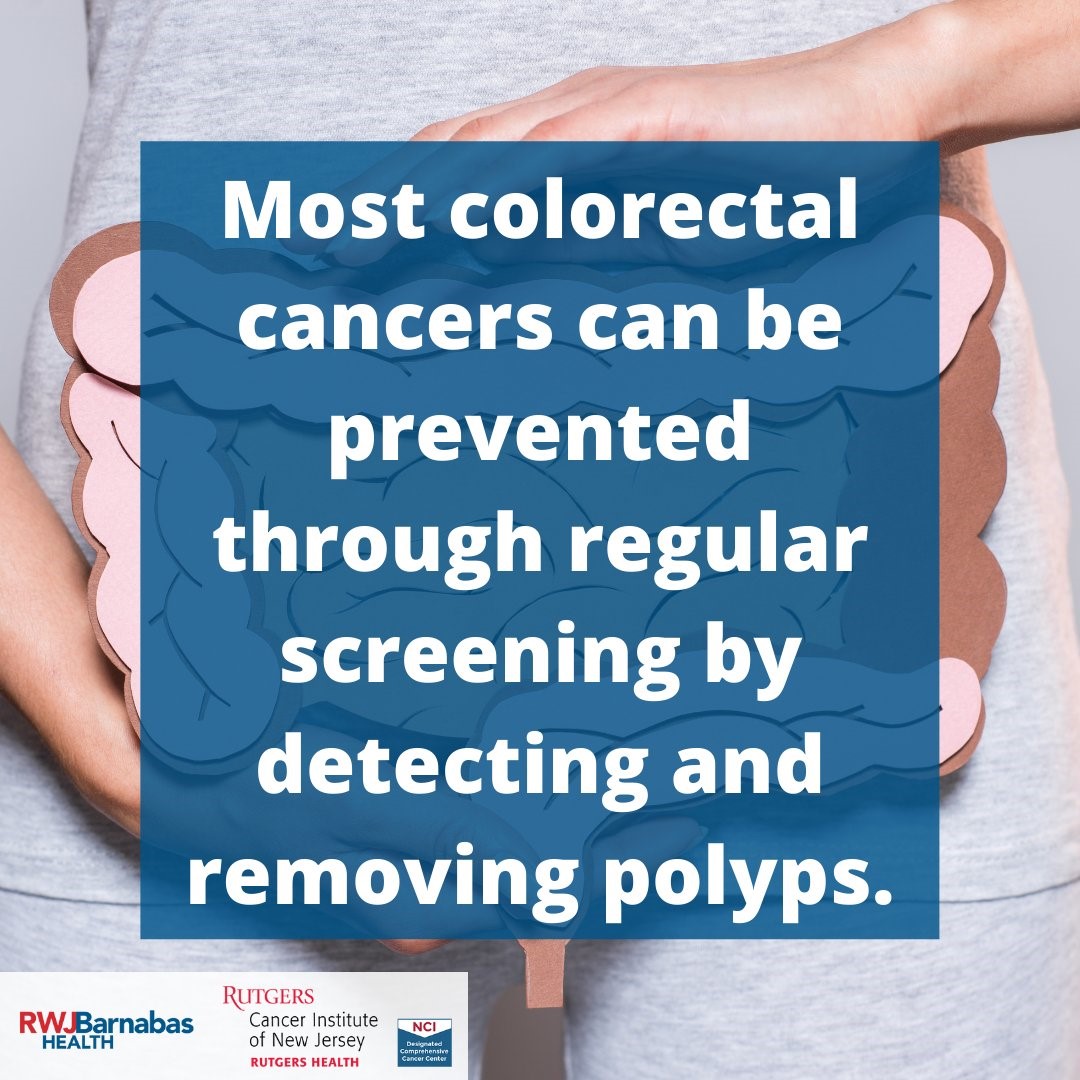 Resources to Help Address Barriers to Colorectal Cancer Screening
Compared with non-Hispanic whites, screening rates have improved but still lag among Black Americans. Anita Kinney, PhD, RN, FAAN, FABMR, shares what this community needs to know and where to find colorectal cancer screening information and resources. Read more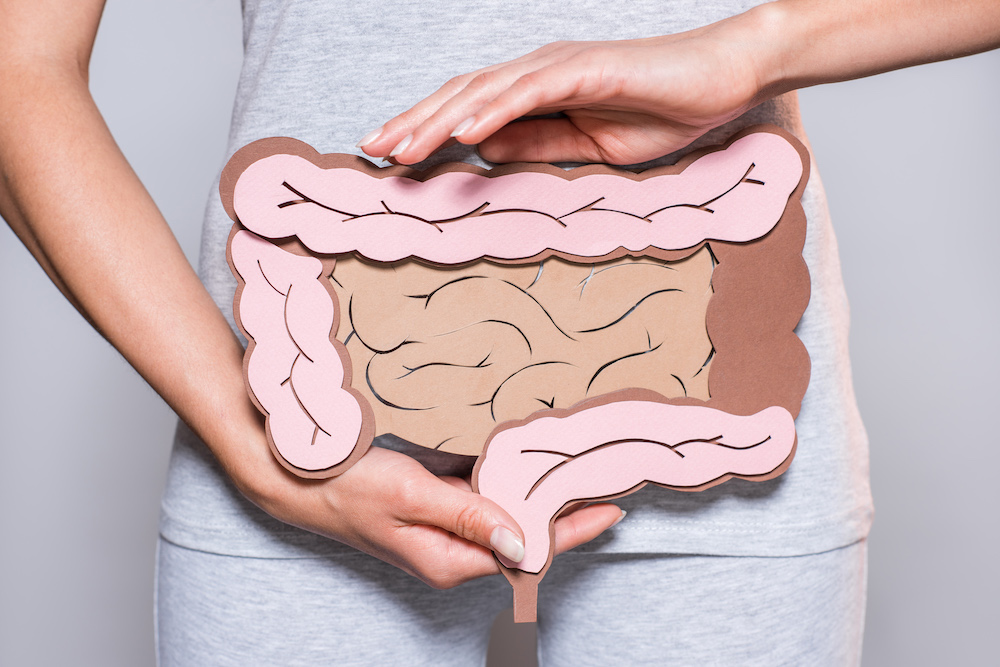 ScreenNJ
The initiative is a collaboration of organizations across the state committed to reducing cancer incidence and mortality through outcomes-oriented, evidence-based cancer prevention and screening programs. The public can find local colorectal (as well as several other) cancer screening programs and information about the types of testing and benefits. Learn more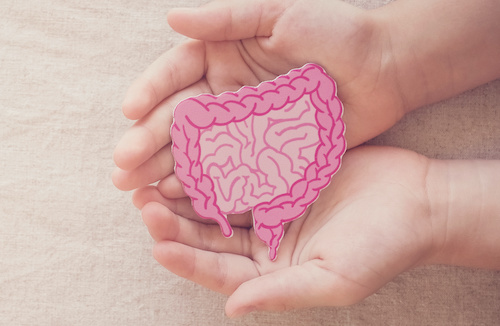 Colorectal Cancer Screening Awareness Month
Routine colorectal cancer screenings make a significant difference in early detection to improve outcomes. Whether screening awareness, offering of innovative treatments or the development of new therapies, Rutgers Cancer Institute in partnership with RWJBarnabas Health remains a statewide resource in advancing our understanding about colorectal cancer. Learn more
Resources