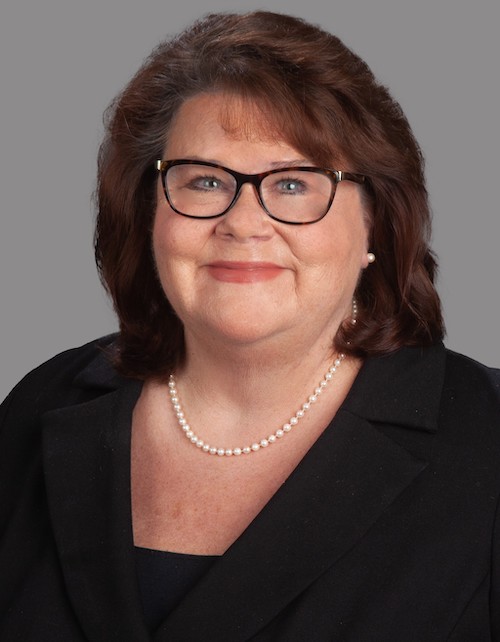 Carolyn Hayes, PhD, RN, NEA-BC, FAAN
Chief Nursing Officer, Rutgers Cancer Institute of New Jersey and RWJBarnabas Health, Oncology Services
In addition to serving as Chief Nursing Officer, Dr. Hayes is an associate professor in the Division of Nursing Science, at Rutgers School of Nursing. She most recently served as the President and Executive Director of the Greater Boston Nursing Collective (GBNC). In past positions, Carolyn has served as a clinical nurse and in nursing administration at various academic medical centers in Chicago and Boston. Prior to leaving to partner with a local philanthropist to launch the GBNC, Carolyn held the position of associate chief nurse for Oncology, Medical and Integrative Nursing at Brigham & Women's Hospital and Dana-Farber Cancer Institute. Carolyn's undergraduate BSN was earned at Georgetown University, her masters in Nursing Service Administration was attained at University of Illinois at Chicago and her doctorate in Philosophy was earned at Boston College. Carolyn completed fellowships in Medical Ethics at Harvard Medical School, Nursing Administration at University of Chicago Hospitals and a Leadership Program at Harvard Business School. Dr. Hayes is also an alumnus of the Robert Wood Johnson Executive Nurse Fellows Program. In October 2021, Dr. Hayes was honored as Fellow by the prestigious American Academy of Nursing. Her clinical and leadership practice, teaching, research and publications have been focused on integrative nursing, clinical ethics, leadership and end-of-life nursing care.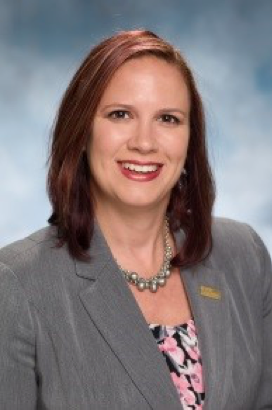 Carla Schaefer, MSN, RN, OCN, CENP
Associate Chief Nursing Officer of Solid Tumors
Carla Schaefer, DNP, RN, OCN, CENP is the associate Chief Nursing Officer of Solid Tumors for Rutgers Cancer Institute of New Jersey. Utilizing more than 20 years of oncology nursing experience, Dr. Schaefer leads team members in process improvement projects, mentors their professional development, and implements innovative approaches to nursing and patient education through evidence-based practice. Carla's undergraduate BSN was earned at Carlow University, and both her masters in Nursing Leadership and her doctorate in Nursing Practice were earned at Rutgers School of Nursing. Dr. Schaefer successfully completed her doctoral project entitled Improving Medication Adherence and Symptom Management in Patients with Cancer. The purpose of the project was to Measure the extent to which individualized education based on health literacy levels and preferred methods of learning can affect medication adherence to improve patient outcomes. As a member of the Oncology Nursing Society, she has served in the role of Chemotherapy/Biotherapy trainer and currently serves as faculty for the Oncology Certified Nurse Review Course and the New Treatment Patient Orientation. She also has presented nationally and internationally with focuses on leadership, patient education, and health literacy at the World Cancer Congress, Oncology Nursing Congress, the Nursing Management Congress, Academy of Oncology Nurse and Patient Navigators Annual Conference, and Future for Nursing: Campaign for Nursing. Ms. Schaefer is a 2015 Cure Magazine Extraordinary Healer Nominee and the recipient of Rutgers Cancer Institute's 2013 Award of Hope Pillar of Excellence and 2008 Oncology Nursing Excellence Award. Ms. Schaefer has contributed to community health through cervical cancer screening and prevention education, and she advances health literacy for patients at Rutgers Cancer Institute of New Jersey through implementation of key interventions.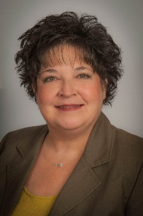 Sharon Dillard, MS, RN
Associate Chief Nursing Officer; Pediatric Hematology/Oncology & Benign Hematology; Adult Malignant Hematology
Sharon Dillard, MS, RN, is the associate Chief Nursing Officer of Pediatric Hematology/Oncology and Benign Hematology, and Adult Malignant Hematology for Rutgers Cancer Institute of New Jersey. Having more than 35 years of nursing experience, Sharon Dillard has led nursing in multiple roles from a nursing director to a chief nursing officer. Sharon's passion is Shared Governance and mentoring nurses to own their practice and use their expertise to drive evidence-base nursing care. She has steered many quality of care and patient safety initiatives, including reducing patient falls and improving patient experience. Mrs. Dillard earned her BSN from the University of Central Oklahoma and her Masters of Science with a focus in oncology from the University of Colorado. Additionally, she completed the Executive Development Program certificate through H.C.A., in partnership with the Harvard School of Business. Sharon has presented multiple nursing research projects at several International Marrow Transplant Symposiums. She has shared her passion for leadership in a Studer Group® Webinar Leadership Series, "The Accountability Factor", and had a best leadership practice of nurse leader rounding skills labs featured on NBC Nightly News and in a Studer Group® Webinar titled "Best Evidence-Based Leadership Practices". Sharon has also led the implementation of shared governance in four different hospitals and presented on shared governance at multiple organizations around the country. Mrs. Dillard has led her nursing teams to be award the HCA Units of Distinction in 2018, 2017, and 2015. In 2015, she was a nominee for the Clinical Excellence Award for Professional Mentoring and in 2013, was an EXCEL Employee of the Year nominee. Her passionate nursing vision was recognized with the Lamplighter Award – Nurse of the Future, Moving Forward in 2013 and she was a Schwartz Center Compassionate Caregiver of the year nominee in 2006. Mrs. Dillard feels being involved in the community is a critical leadership responsibility. She has been a foster family, participated on college advisory boards for the University of Central Oklahoma and Valencia College, a member of the Take Stock in Children mentorship program, and a board member of Edmond Public Schools Foundation.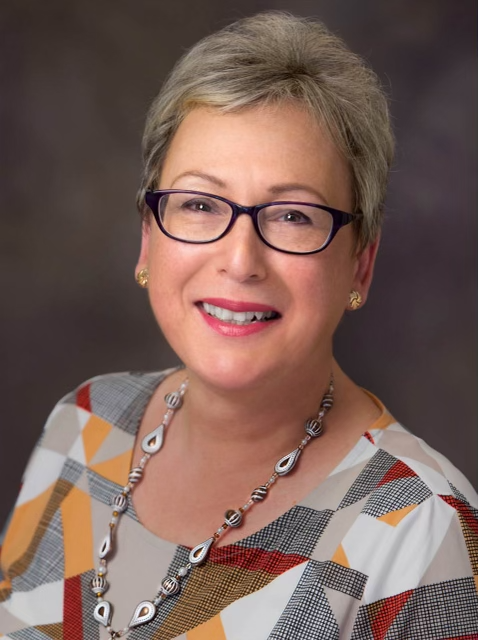 Joan Hogan, MSW, LCSW, OSW-C
Oncology Social Work Manager
Joan Hogan, MSW, LCSW, OSW-C, Oncology Social Work Manager, graduated from Georgian Court University with her BSW and a minor in Integrative Holistic Health. She obtained her MSW from Fordham University, NYC. Her passion has been to integrate complementary modalities and evidence based interventions in caring for cancer patients and their families. Her prior roles with RWJBarnabas Health Southern Region have included Program Director for the Cancer Support Community, oncology social work supervisor, and therapist for Monmouth Medical Center's hospital based oncology psychotherapy program. A current DSW student at Rutgers University, class of 2022, her area of research is oncology and the transgender experience. She recently completed an advanced training in Affirmative Therapy for Transgender Communities through Widener University and holds certifications in both sand tray therapy and EMDR.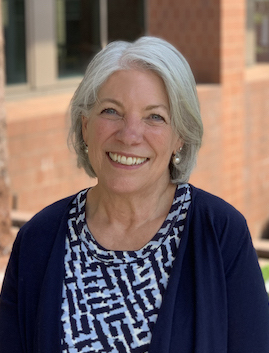 Diane Haley, MSW, LCSW, OSW-C
Director, Patient Experience
Diane has spent her career working in hospital and health care settings in administration and in direct patient care as an oncology social worker. She is passionate about patient- and family-centered care and joined RWJBarnabas Health in March 2021 with the goal to build upon the excellent clinical reputation of Rutgers Cancer Institute by creating the best possible experience for patients and families. Diane received a BA in Psychology from Fairleigh Dickinson University and a Master of Social Work (MSW) from Rutgers University and is a licensed clinical social worker, with specialized certification in oncology social work and volunteer administration. She has been an instructor in the Rutgers School of Social Work with a focus on health care social work and the illness experience.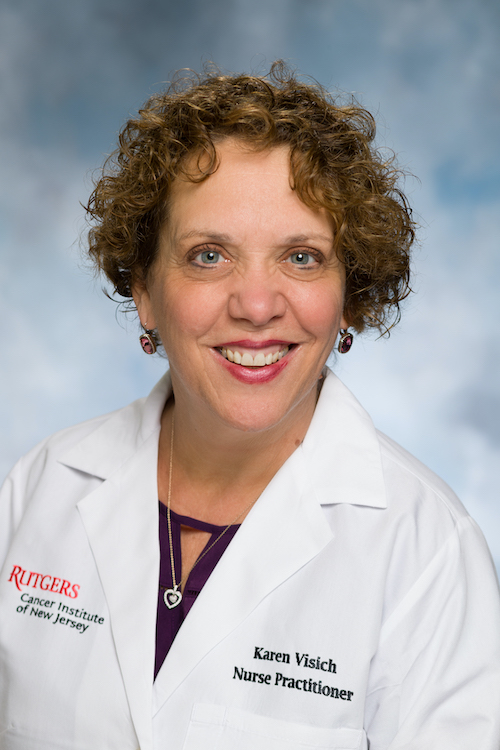 Karen Visich, MSN, RN, ANP-BC, AOCNP
Director of Professional Practice and Development
In this role, Karen provides goal-directed leadership for the development of comprehensive strategies to meet the ongoing educational needs of all nursing staff and patients at Rutgers Cancer Institute of New Jersey and RWJBarnabas Health. Karen and her team facilitate the development of clinical nursing and patient education programs as they relate to the delivery of ambulatory services. She is board certified as an Advanced Oncology Nurse Practitioner with experience in genitourinary medical oncology, general oncology and palliative care. She previously served as adjunct faculty at Thomas Jefferson University in the Advanced Oncology Nurse Practitioner Program.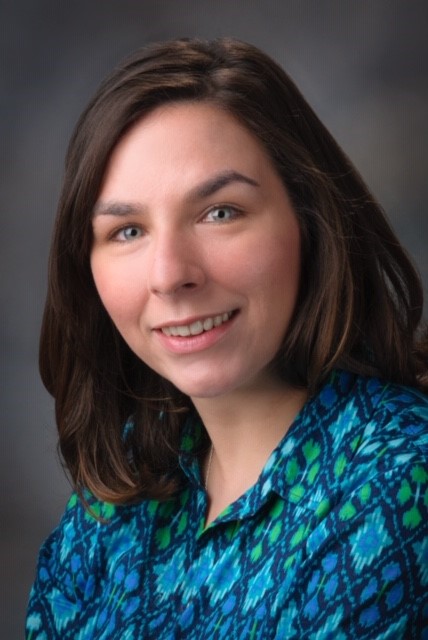 Laura Pachella, DNP, RN, AGPCNP-BC, AOCNP
Supervising, Advanced Practice Provider
Laura Pachella completed her Joint Bachelor of Science in Nursing at Ramapo College of New Jersey and UMDNJ. She completed her MSN at Columbia University with a subspecialty in oncology and completed her Doctorate of Nursing Practice at Duke University. Lauren completed a fellowship in oncology nursing at The University of Texas M.D. Anderson Cancer Center. Her publications have focused on symptom management for patients being treated for esophageal cancer, melanoma, and patients undergoing thoracic surgery.