$9 Million Contract from National Cancer Institute Awarded for NJ State Cancer Registry
New Jersey State Cancer Registry Awarded the NAACCR Gold Standard Certificate
Cervical Cancer Geographic Disparities in Screening Age New Jersey Women
Lung Cancer Diparities in Screening Age New Jersey Adults
Health Care Providers, Community Members, Researchers Discuss Disparities and Ways to Improve Screening for Colorectal and Lung Cancers (PDF, pg 7)
$26.5 Million Grant Helps Investigators 'RESPOND' to Prostate Cancer
State Cancer Registry Commemorates 40 Years
Rutgers Cancer Institute, NJ Department of Health, others collaborate on large-scale study examining the disease in African-American men. Learn more
Article: "Trends in Colorectal Cancer Incidence Among Younger Adults -Disparities by Age, Sex, Race, Ethnicity and Subsite" in Cancer Medicine
Dr. Stroup was honored and awarded as a Distinguished Lecturer by the Rutgers School of Nursing-Camden as part of the Susan G. Komen Central and South Jersey Affiliate 2017 Breast Cancer Conference.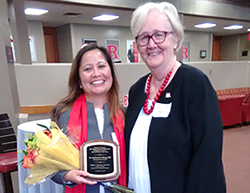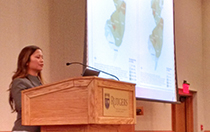 Check out the CDC's new video about cancer registries! It's also available on the CDC website.

View the video
 
Public Use Database Covers 100% of U.S. Population
CDC has released a new public use research database, NPCR and SEER Incidence – United States Cancer Statistics database, that provides cancer data from all 50 U.S. states, Washington D.C., and Puerto Rico in a new format. This is the first time combined data from the CDC's National Program of Cancer Registries (NPCR) and NCI's Surveillance, Epidemiology, and End Results (SEER) program have been made available in this format.
Treatment Advances Help Improve Childhood Cancer Survival in New Jersey

Read the Q&A with Dr. Stroup on the report 'Childhood Cancer in New Jersey: 1979 – 2013.'
Click here to view the complete report.

Dr. Stroup was recognized for serving as President of the North American Association of Central Cancer Registries (NAACCR) from 2017-2019 at the 2019 NAACCR Annual Conference in Vancouver, BC, Canada.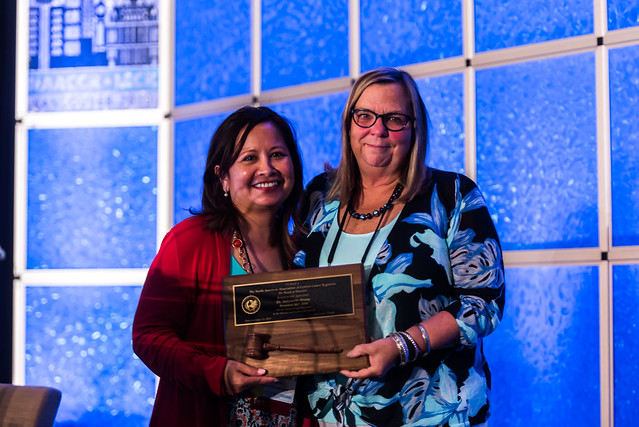 NAACCR is a professional organization that develops and promotes uniform data standards for cancer registration; provides education and training; certifies population-based registries; aggregates and publishes data from central cancer registries; and promotes the use of cancer surveillance data and systems for cancer control and epidemiologic research, public health programs, and patient care to reduce the burden of cancer in North America. 
View the announcement in the Spring 2016 edition of the New Jersey Department of Health's "NJ Health Matters" newsletter (page 10)
Funded Research
May 1, 2018 - August 14, 2019 
NCI/Information Management Services (IMS), Inc., Cancer Surveillance Systems, Research, and Operations (PI Stroup), Contract Modification
NCI/Information Management Services (IMS), Inc., Cancer Surveillance Systems, Research, and Operations
April 1, 2018 - March 31, 2023
NIH P01 (University of Southern California PRIME), Research on Prostate Cancer in African-American Men: Defining the Roles of Genetics, Immunity and Access to Care (RESPOND) Study
June 30, 2017 - June 29, 2022
CDC Cancer Prevention and Control Programs for State, Territorial, and Tribal Organizations, National Program of Cancer Registries (NPCR)
October 01, 2013 - September 30, 2018
RTI International, Osteosarcoma Forteo Post-Approval Surveillance Study: Case Series
August 15, 2017 - August 14, 2022
United BioSource Corporation (UBC). Medullary Thyroid Carcinoma Surveillance Study: A Case-Series Registry. 
April 1, 2018 - March 31, 2023
NIH P01 (University of Southern California PRIME), Research on Prostate Cancer in African-American Men: Defining the Roles of Genetics, Immunity and Access to Care (RESPOND) Study
June 30, 2017 - June 29, 2022
CDC Cancer Prevention and Control Programs for State, Territorial, and Tribal Organizations, National Program of Cancer Registries (NPCR)
October 1, 2013 - September 30, 2018
RTI International, Osteosarcoma Forteo Post-Approval Surveillance Study: Case Series
Juny 1, 2017 - June 30, 2020
New Jersey Department of Health (Memorandum of Agreement), New Jersey Center of Excellence for Cancer Surveillance
June 1, 2016 - June 30, 2018
Centers for Disease Control and Prevention (Battelle Memorial Institute PRIME), Cancer Investigation of Cervical Cancer
June 1, 2016 - November 30, 2018
National Science Foundation (Temple University PRIME), Incorporating Residential Histories to Space-Time Models for Health Geographic Analysis
Co-Investigator
January 2019 - December 2019
Rutgers Cancer Institute of New Jersey, Cancer Assessment in Southern New Jersey Phase 2, (PI: Manne)
February 1, 2019 - August 31, 2020
Rutgers Cancer Institute of New Jersey, Cancer Assessment Prevention and Control in Toms River Firefighters, (PI: Graber)
January 1, 2019 - December 31, 2019
The Genetic Risk Assessment for Cancer Education and Empowerment (GRACE) Project, (PI: Kinney) 
July 1, 2018 - June 30, 2023
NIH R01 Facebook Intervention for Young Onset Melanoma Patients and Families, NOA pending, (PI Manne) 
January 2018 - December 2018
Rutgers Cancer Institute of New Jersey, Cancer Assessment in Southern New Jersey Phase 1, (PI: Manne)
March 15, 2018 - March 14, 2023
National Cancer Institute UG3/UH3, Methods and Tools for Integrating Pathomics Data into Cancer Registries, (PI Salz/Foran)
September 2017 - August 2018
Centers for Disease Control and Prevention, National Institute for Occupational Safety and Health (NIOSH), Head and Neck Cancer in the World Trade Center Health Program Cohort: Elucidating Risk Factors to Reduce Incidence and Mortality, (PI: Judith Graber) 
July 2016 - June 2019
American Lung Association, Lung Cancer Risk among Cardiovascular Patients, (PI: Sharad Goyal) 
April 2015 - April 2016
Rutgers Cancer Institute of New Jersey, Cervical Cancer Control and High-Risk HPV Infection Prevalence among Low-Income Uninsured/Underinsured Women in New Jersey: A Pilot Study, (Co-PIs:  Adana Llanos and Jennifer Tsui, Rutgers Cancer Institute of New Jersey) 
December 2014 - December 2016
Rutgers Cancer Institute of New Jersey, 2014 Cancer Control and Prevention Pilot Award Cancer Incidence and Patterns of Care Among New Jersey Medicaid Patients, (PI:  Jennifer Tsui)
February 1, 2014 - January 31, 2016
Rutgers Cancer Institute of New Jersey Retrospective Collection and Validation of HER2 and Treatment Data for Invasive Breast Cancers Diagnosed in New Jersey from 2008-2013: A Pilot Study, (PI: Adana Llanos)
July 1, 2014 - June 30, 2016
Rutgers Biomedical and Health Sciences, Team Science Initiative (TSI) Award, Creation of the Rutgers Cancer Health Services Research Consortium, (Team Lead: Grace Lu-Yao, Rutgers Cancer Institute of New Jersey)
July 1, 2011 - March 31, 2016
National Institute on Aging, Early Life Conditions, Survival and Health: A Pedigree-Based Population Study
July 1, 2011 - June 30, 2012
Huntsman Cancer Institute, Lethal Prostate Cancer: A Population-based Study of Initial Presentation, Treatment Patterns, and Underlying Genetic Variants
September 30, 2010 - September 29, 2011
National Cancer Institute, Analysis of Cancer Rates and Trends using Census Tract Variables from Multiple Registries: Hispanic Breast Cancer Incidence and Trends in Unstaged Breast Cancer