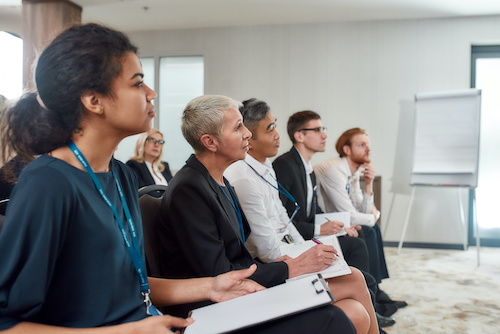 At Rutgers Cancer Institute of New Jersey, we believe that education is important for cancer patients, families, caregivers and others who support them. We host various events throughout the year aimed at educating on various health topics. 
Upcoming patient education events will be posted when available.  
Registration is free but space for events is limited. Pre-registration is required.
To pre-register email cinj-patienteducation@cinj.rutgers.edu or call 732-235-8093.
Past Events
Back to School: Returning to School in the COVID Era
Watch here
Let's Get Moving: Cancer and the Benefits of Exercise
Meeting Recording: Watch here
Passcode: s76csYY?
Urinary Incontinence Following Prostate Cancer Treatment
View presentation
Signs, Symptoms and Treatment Options for Erectile Dysfunction and Stress Urinary Incontinence
View presentation
Pre-Operative Preparation for Prostatectomy Teaching Class
Meeting Recording: Watch here
Cancer Related Pain: What You Can Do About It
Meeting Recording: Watch here
Queasy, Constipated, and Never Hungry - Gastrointestinal Problems With Cancer Treatments
Meeting Recording: Watch here
Coping with Cancer Treatment Side Effects: Anxiety, Depression, Insomnia and Chemo Brain
Meeting Recording: Watch here