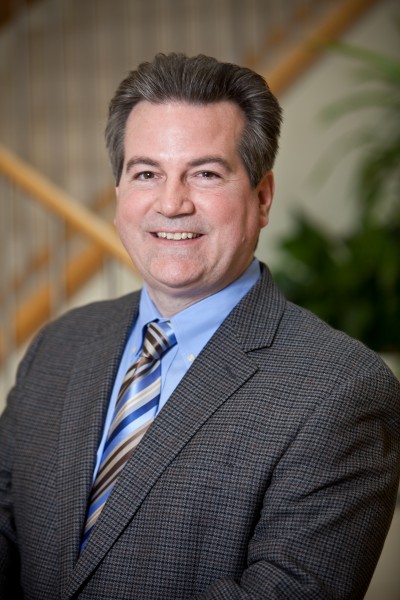 David J. Foran, PhD, joined Rutgers Cancer Institute of New Jersey in 2002 and is Professor of Pathology, Laboratory Medicine and Radiology; Chief of Medical Informatics at Rutgers Robert Wood Johnson Medical School; Chief Informatics Officer and Director of Computational Imaging and Biomedical Informatics at Rutgers Cancer Institute; and inaugural Chief Research Informatics Officer, Rutgers Biomedical and Health Sciences.
Because of his wide-reaching work on bioinformatics, computational imaging, and integrative diagnostics, Dr. Foran functioned as a charter member on the Biomedical Computing and Health Informatics (BCHI) study section at the National Institutes of Health (NIH). While serving as a consultant to the U.S. Food and Drug Administration (FDA) in 2014, he also became a standing member for the Biodata Management and Analysis (BDMA) Study Section for the National Institute of Biomedical Imaging and Bioengineering at NIH. He currently serves as a reviewer for the NIH-NCI Special Emphasis Panel on Innovative Informatics Methods and Algorithms for Cancer Research.
In his role as Co-Chair for the Rutgers Global Health Institute's Workgroup for oncology and pathology outreach programs, Foran is working with colleagues throughout Rutgers and other university and corporate partners to improve health care training and care efficacy in Botswana. This includes the development of pilot projects to give access to digital training assets for pathology students in Botswana and improving clinical decision support at point of care. 
Dr. Foran has been a session chair and an invited speaker for many national and international conferences. He currently serves as an Associate Editor for the Journal on Cancer Informatics; as an Associate Editor for the Journal of Pathology Informatics; and as a reviewer for the American Medical Informatics Association; BMC Cancer; Archives in Pathology and Laboratory Medicine; the IEEE Transactions on Information Technology in Biomedicine; and the IEEE Transactions on Medical Imaging.