Clinical trials evaluate the efficacy, safety, and effectiveness of clinical treatments and devices, including drugs, surgeries, diets, behavioral approaches, and lifestyle interventions seeking to improve individual and community health. To account for the diverse lived experiences and exposures of various populations, clinical trials must be appropriately inclusive of racial and ethnic minority groups, as well as other populations experiencing health disparities, including sexual and gender minority or socioeconomically disadvantaged populations.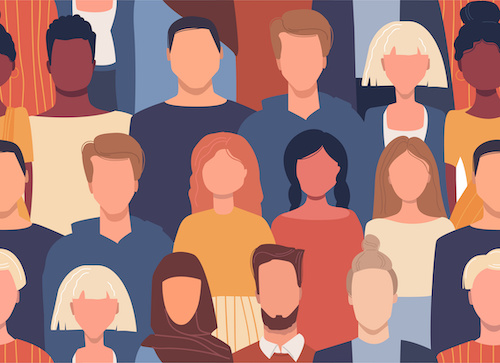 Rutgers Cancer Institute and RWJBarnabas Health are committed to diversity and inclusivity in clinical trial research. It is essential to include a wide range of people from different communities in clinical trials to reduce biases, promote health equity, improve health care decision making and produce more innovative science that will ultimately translate to more effective treatments and interventions that should benefit everyone.
 
Importance of Participation of Black Breast Cancer Patients in Clinical Trials
According to the American Cancer Society, breast cancer is the most commonly diagnosed cancer among Black women, with an estimated 36,260 new cases expected to be diagnosed in 2022. While there has been an overall decline in breast cancer deaths over the last 30 years, there is a persistent and significant mortality gap between Black women and White women. These differences are multifactorial but are in part a result of underrepresentation of Black patients in clinical trials, which provide the highest level of evidence in evaluating the safety and efficacy of new cancer treatments.
"Clinical trials, which are a vital step in bringing new cancer therapies to patients, have strikingly low rates of Black female participants, which is a critical, unaddressed public health concern and an important target for intervention," notes Dr. Omene, who is also a member of the Cancer Health Equity Center of Excellence at Rutgers Cancer Institute and an assistant professor of medicine at Rutgers Robert Wood Johnson Medical School.

Upcoming Events
Enhancing Awareness: Increasing Participation of Black Women in Cancer Clinical Trials
Our next town hall is in-person in Newark on Friday, May 19, 2023!
 
Enhancing Awareness: Increasing Participation of Black Women in Cancer Clinical Trials
Dr. Coral Omene Discusses her Research on Breast Cancer Disparities at Rutgers Cancer Institute
What is the impact of the Tuskegee Study on clinical trials?
How are patients protected in clinical trials?
---
Clinical Trials
Click here to view open breast cancer clinical trials.
Click here for all open cancer clinical trials.
Related Reading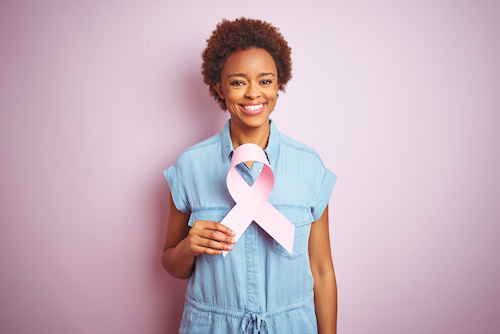 Enhancing Awareness and Participation of Black Breast Cancer Patients in Clinical Trials
Coral Omene, MD, PhD, was awarded a $50,000 grant from the V Foundation for Cancer Research in partnership with ESPN to increase clinical trial awareness and enrollment of Black women with breast cancer. Learn more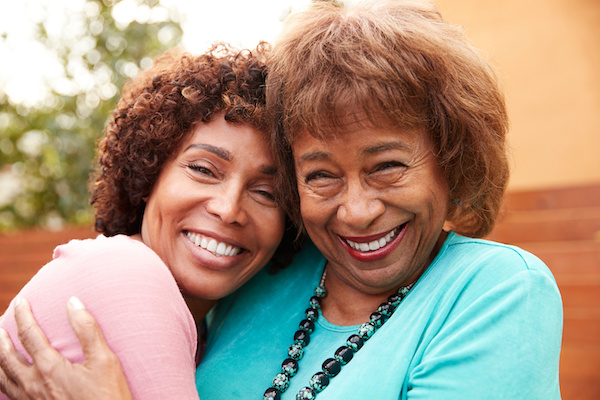 Black Women, Breast Cancer and Clinical Trials
Researchers are working to improve outcomes for Black women with breast cancer – including through increased participation in clinical trials, which helps find better ways to prevent, diagnose and treat cancer. Read more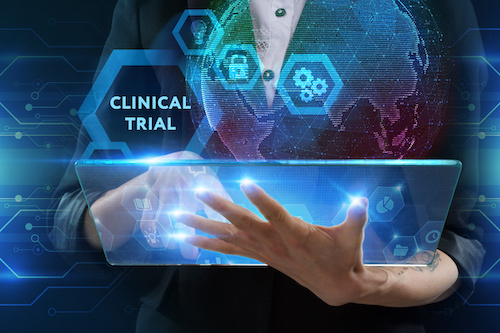 Dr. Goel on the Need for Diverse Representation in Clinical Trials
Sanjay Goel, MD, MS, discusses the need for diverse representation in clinical trials with OncLive. Watch here
Portions of text and select resources are from the National Cancer Institute and the National Institute on Minority Health and Health Disparities, one of the 27 Institutes and Centers of the National Institutes of Health, whose mission is to lead scientific research to improve minority health and eliminate health disparities.
---


Click to view the FDA's fact sheet on the importance of diversity in clinical trials. 
English | En Español


Dr. Sanjay Goel discusses clinical trials and the South Asian community with EBC radio. Listen here