Rutgers Cancer Institute Community Outreach & Engagement and the Food Bank of South Jersey and the Community Food Bank 
This collaborative effort is aimed at providing healthy living information and community resource information to families that live in South Jersey. Included in each box of food donated will be a 20 page, bilingual, Community Resource Guide which provides information on how to eat healthy, stay physically active, quit smoking, protect against COVID-19 infection, and a listing of communities resources that can help with housing, health and other family needs.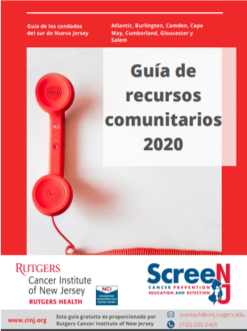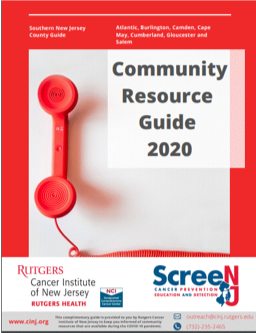 Citizen Scientist Program
Rutgers Cancer Institute Community Outreach & Engagement and the Rutgers Cancer Institute Community Cancer Action Board have joined together to adapt and implement the Citizen Scientist program, based on a program produced by the University of Florida. This web-based, 7-week program teaches non-scientists about research fundamentals, ethics, and regulations. Rutgers Cancer Institute's Community Cancer Control Specialists moderate the program, which is designed to prepare community members to bring their unique perspectives on research to scientists. The engagement of the community with researchers and vice-versa fosters research that is responsive to the needs of the communities we serve.
 
For more information, please contact us at outreach@cinj.rutgers.edu.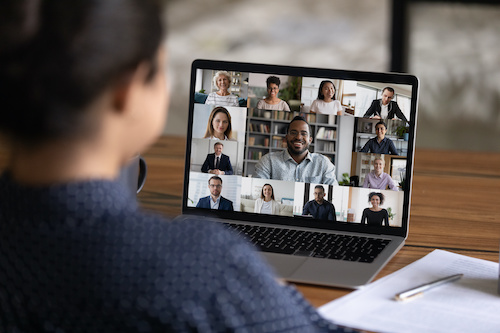 Pacing through seven weeks of video modules on a virtually-hosted platform, community members without scientific backgrounds learn how they can contribute to the cancer research process and ensure that basic laboratory, clinical and population research conducted by Rutgers Cancer Institute is reflective of the needs of the communities it serves. Program topics include ethics, the research process, research designs, cultural competency, and big data.
Upon completion of the course, citizen scientists serve as active members of the Rutgers Cancer Institute scientific review board, review proposals for cancer health equity research, are members of research advisory committees and participate in Rutgers Cancer Institute catchment area research meetings and committees. Learn more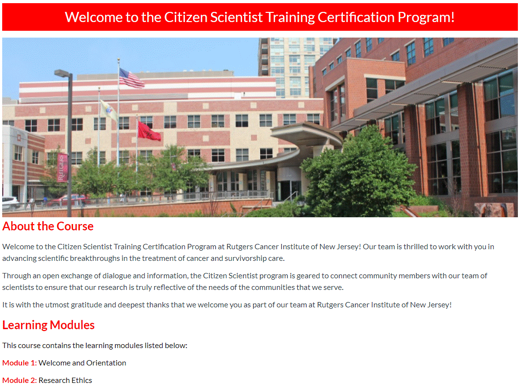 Community CARES
Rutgers Cancer Institute of New Jersey is offering a free six-week virtual program on cancer prevention and screening for community health workers, allied healthcare professionals, nurses, case managers, social workers, public health professionals and healthcare advocates. Participants will learn how cancer develops, the different types of cancer prevention screenings that are available, what are cancer clinical trials, and the role that nutrition and a healthy lifestyle play in preventing cancer. 
Each workshop will be broadcast on the Rutgers Canvas platform (our learning management system) by a trained Cancer Control Specialist who is an educational expert in the different topic areas. Participants will receive an invitation to join the virtual course upon registration.

Registration for the current session of Community CARES is closed.
If you are interested in future sessions, please fill out this form to be notified. 

In our virtual classroom, you will be provided with:
Real-time virtual instruction by our team of Rutgers Cancer Control Specialists
An educational guide that provides additional information about each topic area
Linkages to community resources for successful patient navigation 
An opportunity for peer-to-peer networking and resource sharing
Participants will receive a Level I Community Cancer Prevention certificate upon completion of two workshops in the series. Participants that complete four workshops will receive a Level II Community Cancer Prevention certificate of completion. Participants that attend each of the six workshops in the series will receive a Level III Community Cancer Prevention certificate of completion from Rutgers Cancer Institute of New Jersey. Certificates will be provided via e-mail to registered participants upon completion.

What You Will Learn: 
Participants will be able to describe the genetic changes in cells that initiate and promote the growth of cancer within the human body.
Participants will be able to recommend age-appropriate and affordable screenings to patients and community members.
Participants will be able to apply key nutrition concepts to assist community members in selecting and preparing healthy meals that promote lifelong health.
Participants will be able to understand risk factors that are unique to the LGBTQ+ community to provide members with relevant information and linkages to appropriate cancer screenings.
Participants will be able to provide information about how to enroll in a clinical trial 

Course Content:
Week One: Cancer 101
Week Two: Colorectal Health, Nutrition & Cancer Prevention
Week Three: Lung Cancer Screening & Prevention
Week Four: HPV Cancer Screening & Prevention
Week Five: Patient Navigation
Week Six: Clinical Trials & Next Steps for Cancer Research

Need More Information?
For additional information about this educational series, please contact us at Outreach@cinj.rutgers.edu
Be in the Know
In the fall of 2020, ScreenNJ and the Rutgers Cancer Institute of New Jersey presented a free five-topic online series on lung cancer screening, tobacco cessation, and vaping for healthcare and public health professionals in New Jersey. 
Learn more about the series and watch the recorded sessions.
Third Party Branding Toolkit
This toolkit was created to provide guidance on the use of the branding and logo for Rutgers Cancer Institute of New Jersey. View the toolkit here