What to Expect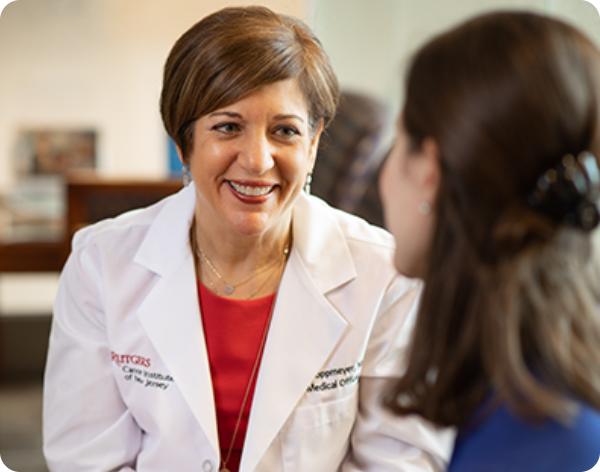 We are grateful that you've chosen the care team at Rutgers Cancer Institute of New Jersey to provide you with the best experience possible. To assist, we have prepared information on what to expect during your first visit, a checklist of items to bring with you, and links to useful information about insurance coverage, billing, parking, directions, lodging, restaurants, and more.
---
What to Bring to Your First Visit
Once your appointment has been confirmed, begin gathering the following items you will need to bring to your first visit:
Pathology slides and reports
Imaging films or CDs
Insurance referral forms
Health history
Medication list
Self-referral form for services provided by the American Cancer Society
Government-issued photo ID (valid driver's license, U.S. Passport, etc.)
Insurance card and co-payment
Notice of our privacy practices and your general consent and acknowledgement of treatment and services
Our New Patient Packet contains important information to prepare you for your first visit, including:
Please download, read, and complete all applicable forms before arriving for your appointment.
---
Prepare For Your Appointment
Please plan to arrive 30 minutes prior to your scheduled appointment time. We've compiled information you may find useful as you prepare to visit our center:
---
Register For Our Patient Portal – MyChart
Rutgers Cancer Institute of New Jersey's patient portal is a convenient and secure health management tool you can access from any web-enabled device, including your computer, tablet, or any mobile device. MyChart allows you to view your healthcare records, make office appointments, and correspond with members of your cancer care team.
Need technical support to register or access MyChart? The MyChart Help Desk is accessible 24/7 at
1-833-764-3570.