Fannie E. Rippel Center for Women's Reproductive Cancers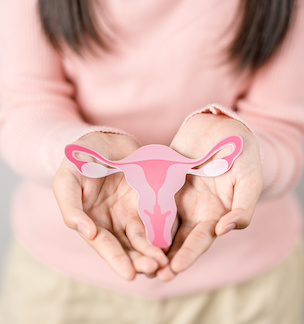 The gynecologic cancer specialists at Rutgers Cancer Institute of New Jersey combine training and expertise in gynecology, medical oncology, and radiation oncology and work together to ensure accurate diagnoses, individualized treatment, and comprehensive care plans to meet the physical, emotional, and psychological needs of our patients. To request an appointment, call 844-CANCERNJ. 
Our gynecologic cancer experts specialize in the diagnosis and treatment of rare and complex cancers of the female reproductive system, which include ovarian, cervical, vulvar, and endometrial cancers. 
Armed with years of experience and expertise, our gynecologic oncologists offer the full spectrum of therapeutic procedures and advanced treatment options including minimally invasive surgical techniques, cytoreductive surgery and hyperthermic intraperitoneal chemotherapy (HIPEC), precision medicine, immunotherapy, and novel treatment approaches through our clinical trials.  
Our physicians see patients at our New Brunswick location as well as at several RWJBarnabas Health facilities across the state. 
Your Gynecologic Oncology Team
Useful Links to our Resource & Learning Center