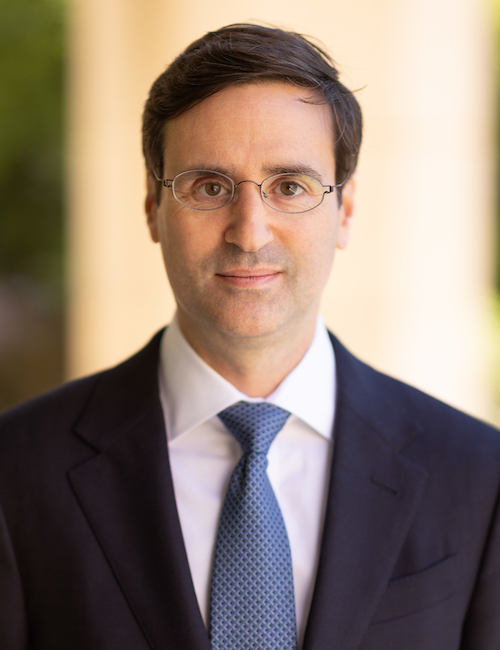 Christian S. Hinrichs, M.D., serves as Co-Director of the Duncan and Nancy MacMillan Cancer Immunology and Metabolism Center of Excellence (CIMCoE) and Chief of the Section of Cancer Immunotherapy. He also is Co-Leader of the Cancer Metabolism and Immunology Program. Dr. Hinrichs came to Rutgers Cancer Institute from the NCI where he held the position of tenured Senior Investigator and Lasker Clinical Research Scholar.
Dr. Hinrichs is a physician-scientist who has pioneered cell therapy for HPV-associated cancers and other epithelial cancers. He is known for the discovery of tumor-infiltrating lymphocyte therapy for the treatment of HPV-associated cancers, which was the first cell therapy to cause durable, complete responses in epithelial cancers. He also has discovered gene-engineered TCR-T cell therapies targeting HPV antigens and has demonstrated the safety and clinical activity of these treatments. His current laboratory research is focused on T cell receptor discovery, next-generation therapeutic approaches, and mechanisms of response to immunotherapy.
Dr. Hinrichs leads the cell therapy program at Rutgers Cancer Institute in conducting "bench-to-bedside and back again" research that leverages the specialized facilities of the cancer center to bring cutting-edge treatments to New Jersey patients. The specialized facilities of the program include the Cell Therapy Research Laboratory, Process Development Laboratory, and GMP Facility. Clinical trials with on-site GMP manufacturing include treatments for gastric cancer, non-small cell lung cancer, triple-negative breast cancer, cervical cancer, oropharyngeal cancer, anal cancer, and genital cancers.