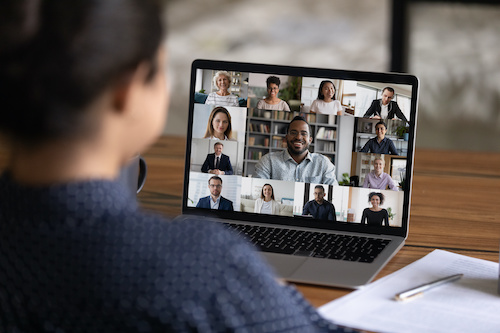 Rutgers Cancer Institute of New Jersey's Community Cancer Action Board and the Center for Cancer Health Equity's Office of Community Outreach and Engagement together launched a Citizen Scientist Program, a unique opportunity that enables scientists and members of the public to unite towards a common goal — to make advancements in cancer research and reduce cancer disparities. 
Through the program, community members without scientific backgrounds learn how they can contribute to the cancer research process and ensure that basic laboratory, clinical and population research conducted by Rutgers Cancer Institute is reflective of the needs of the communities it serves. Participants pace through seven weeks of video modules focused on ethics, the research process, research designs, cultural competency, and big data – topics which they then have an opportunity to discuss with Rutgers Cancer Institute experts. 
"The COVID-19 pandemic and vaccine development has brought to light how important it is for our communities to understand and trust medical research," notes Rita Musanti, PhD, APN-BC, assistant director for Community Outreach and Engagement at Rutgers Cancer Institute. "Citizen scientists bridge the gap between medical research and communities, helping researchers focus on community-identified needs while helping other community members make informed decisions about participating in medical research and in the care that they choose for their families."
"Citizen Scientists offer new perspectives as well as a connection to the community, which is essential in ensuring that the voices and needs of the community are being represented as research studies are designed, implemented evaluated, and disseminated". Their involvement enables social change and empowers communities adds Anita Kinney, PhD, RN, associate director for Population Science and Community Outreach at Rutgers Cancer Institute; and professor and director of the Center for Cancer Health Equity at Rutgers School of Public Health. "The work of individuals who complete the program will help to improve cancer health outcomes for generations to come." 
Harold Garcia, a graduate of the inaugural class, shares, "The citizen science course was very meaningful and helped me gain a new perspective and changed my view of clinical research." 
As certified citizen scientists, these individuals serve as active members of the Rutgers Cancer Institute scientific review board, review proposals for cancer health equity research, are members of research advisory committees and participate in Rutgers Cancer Institute catchment area research meetings and committees. Since its inception, the program has seen 11 graduates.
To learn more about the Citizen Scientist Program, contact outreach@cinj.rutgers.edu.