Rutgers Cancer Institute researcher presents work from Children's Oncology Group at international meeting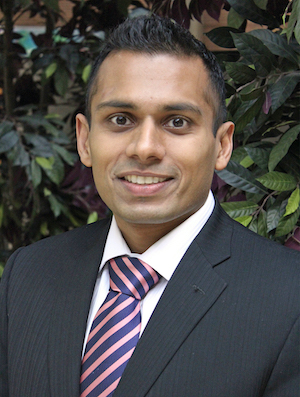 Rahul R. Parikh, MD
New Brunswick, N.J., October 23, 2020 – In examining patterns of relapse in high-risk pediatric Hodgkin lymphoma patients, researchers have determined response-based consolidation with modern radiation therapy appears to be a safe and effective standard of care with very low rates of failures.  The work, led by Rutgers Cancer Institute of New Jersey radiation oncologist Rahul R. Parikh, MD, is part of a phase 3 study (AHOD0831) from the Children's Oncology Group being presented at the Annual Meeting of the American Society for Radiation Oncology (ASTRO) this week.
For a 25 month period from 2009 to 2012, the study looked at 164 evaluable patients younger than 22 years old with stage 3b (43 percent) and stage 4b (57 percent) classical Hodgkin lymphoma. Overall, 84 percent of patients presented with large tumors (bulky disease).
Patients were categorized as rapid early responders or slow early responders after receiving two cycles of a standard chemotherapy combination (doxorubicin, bleomycin, vincristine, etoposide, prednisone, and cyclophosphamide) used with radiation therapy. The slow early responder patients were randomized to receive two additional standard combination cycles as well as two chemotherapy cycles of ifosfamide and vinorelbine, followed by the delivery of radiation adapted only to larger tumors or slow-responding sites. Rapid early responder patients underwent two additional standard combination cycles followed by the delivery of adapted radiation treatment to initial large tumors only. Seventy-six percent of patients received radiation therapy. Relapses were characterized with respect to site and radiation field.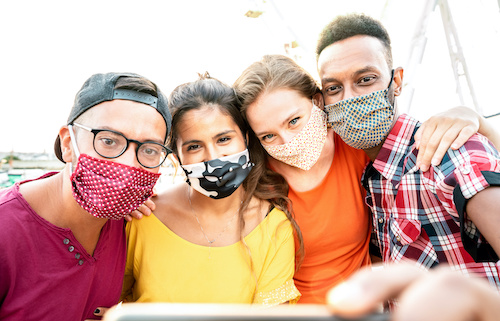 At the 4.5-year median follow-up, 27 of 145 patients (19 percent) relapsed and 23 patients were evaluable. Among these 23 patients, 11 were rapid early responders and 12 were slow early responders. Within the 23 evaluable patients with relapse, there were a total of 105 total sites (median=4, range: 1-11) of relapse. Sixty-four percent of relapses occurred within an initial site of involvement. Overall, 94 percent of relapses occurred in sites that were initially PET2-negative.
"These results validate that modern combined modality efforts of chemotherapy and radiation therapy for pediatric patients with Hodgkin lymphoma is very effective and leads to excellent outcomes," notes Dr. Parikh, who is the director of the Laurie Proton Therapy Center at Robert Wood Johnson University Hospital, an RWJBarnabas Health facility; and associate professor of radiation oncology at Rutgers Robert Wood Johnson Medical School.
Along with Parikh, other investigators on the work are B. S. Hoppe, Mayo Clinic Florida; D. Hodgson, Princess Margaret Cancer Center, Toronto; K.M. McCarten, Brown University; Q. Pei, University of Florida, Gainesville; S.Y. Cho, University of Wisconsin Carbone Cancer Center; C. Schwartz, Medical College of Wisconsin; P. Cole, Rutgers Cancer Institute and Rutgers Robert Wood Johnson Medical School; K.M. Kelly, Roswell Park Cancer Institute; and K.B. Roberts Yale University School of Medicine.
This work was supported in part by grants from the National Institutes of Health to the Children's Oncology Group (U10CA098543), Statistics & Data Center Grant (U10CA098413), NCTN Operations Center Grant (U10CA180886), NCTN Statistics & Data Center Grant (U10CA180899),     QARC     (CA29511)     and     IROC    RI(U24CA180803), and St. Baldrick's Foundation. 
In addition to this work, Rutgers Cancer Institute faculty members including those who care for patients at RWJBarnabas Health facilities, are collaborators on a number of other discussions and abstracts/posters published in conjunction with the ASTRO annual meeting. These presentations include:
###
About Rutgers Cancer Institute of New Jersey
As New Jersey's only National Cancer Institute-designated Comprehensive Cancer Center, Rutgers Cancer Institute, together with RWJBarnabas Health, offers the most advanced cancer treatment options including bone marrow transplantation, proton therapy, CAR T-cell therapy and complex surgical procedures.  Along with clinical trials and novel therapeutics such as precision medicine and immunotherapy – many of which are not widely available – patients have access to these cutting-edge therapies at Rutgers Cancer Institute of New Jersey in New Brunswick, Rutgers Cancer Institute of New Jersey at University Hospital in Newark, as well as through RWJBarnabas Health facilities. To make a tax-deductible gift to support the Cancer Institute of New Jersey, call 848-932-8013 or visit www.cinj.org/giving.
About The Children's Oncology Group (COG)
COG (childrensoncologygroup.org), a member of the NCI National Clinical Trials Network (NCTN), is the world's largest organization devoted exclusively to childhood and adolescent cancer research. COG unites over 10,000 experts in childhood cancer at more than 200 leading children's hospitals, universities, and cancer centers across North America, Australia, and New Zealand in the fight against childhood cancer. Today, more than 90% of the 14,000 children and adolescents diagnosed with cancer each year in the United States are cared for at COG member institutions. Research performed by COG institutions over the past 50 years has transformed childhood cancer from a virtually incurable disease to one with a combined 5-year survival rate of 80%. COG's mission is to improve the cure rate and outcomes for all children with cancer.
For journalists – contact:
Krista Didzbalis
Media Relations Assistant
908-812-6114
krista.didzbalis@rutgers.edu
For patient appointments/inquiries – contact:
844-CANCERNJ (844-226-2376)