Rutgers Cancer Institute Community Outreach & Engagement and the Food Bank of South Jersey and the Community Food Bank 
This collaborative effort is aimed at providing healthy living information and community resource information to families that live in South Jersey. Included in each box of food donated will be a 20 page, bilingual, Community Resource Guide which provides information on how to eat healthy, stay physically active, quit smoking, protect against COVID-19 infection, and a listing of communities resources that can help with housing, health and other family needs.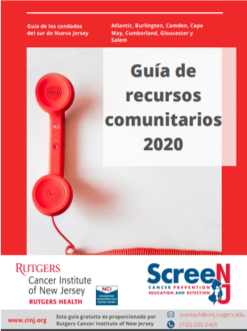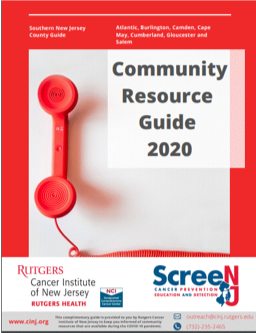 Citizen Scientist Program
Rutgers Cancer Institute Community Outreach & Engagement and the Rutgers Cancer Institute Community Cancer Action Board have joined together to adapt and implement the Citizen Scientist program, based on a program produced by the University of Florida. This web-based, 7-week program teaches non-scientists about research fundamentals, ethics, and regulations. Rutgers Cancer Institute's Community Cancer Control Specialists moderate the program, which is designed to prepare community members to bring their unique perspectives on research to scientists. The engagement of the community with researchers and vice-versa fosters research that is responsive to the needs of the communities we serve.
 
For more information, please contact us at outreach@cinj.rutgers.edu.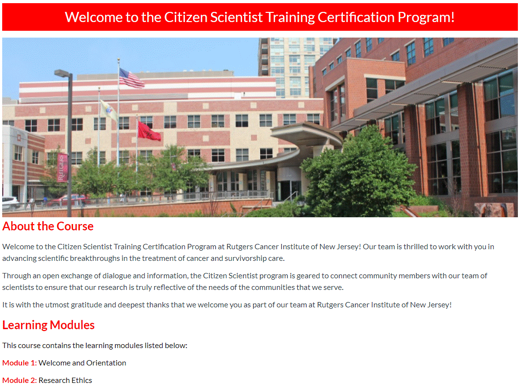 Rutgers Cancer Institute Community Outreach & Engagement, the New Jersey Department of Health and AtlantiCare Cancer Care Institute
The Health Behaviors in Cancer Survivors (HBCS) Workshop is a 2-day program aimed at sharing and facilitating best practices among Comprehensive Cancer Coalitions. The workshop is sponsored by the American Cancer Society with funding from the Centers for Disease Control and Prevention, in partnership with the Comprehensive Cancer Control National Partnership Health Behaviors for Cancer Survivors. This year, the workshop is focused on promoting physical activity among cancer survivors. Teams from each of the nation's Comprehensive Cancer Control Coalitions are invited to apply. The Rutgers Cancer Institute of New Jersey, along with the Department of Health, and AtlantiCare submitted our application to send a team to this exciting workshop. We are looking forward to sharing all that is learned with neighbors around the state!