New Brunswick, N.J., April 1, 2023 – Clinical trials, which are a vital step in bringing forth new treatments for diseases like cancer, have strikingly low rates of Black participants. This is the case even with clinical trials centered on diseases that disproportionately affect Black women in particular, such as breast cancer, the most commonly diagnosed cancer and the leading cause of cancer death for this population, according the American Cancer Society. 
Cancer is a disease that can impact anyone, but it does not impact everyone equally.  There is a persistent and significant mortality gap between Black women and other racial/ethnic groups and significantly so compared to white women, with up to a 40 percent greater mortality rate. Black women are also disproportionately affected by more aggressive subtypes of breast cancer like triple-negative breast cancer (TNBC).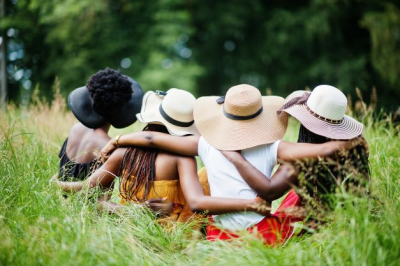 These differences are multifactorial. According to the American Cancer Society, Black and other racial and ethnic minority groups, underinsured, or uninsured individuals as well as those living in rural areas, often face greater obstacles when it comes to preventing, treating and surviving cancer as well as accessing cancer education. 
These differences are due in part to an underrepresentation of Black patients in clinical trials, which provide the highest level of evidence in evaluating the safety and efficacy of new cancer treatments. However, distrust in medical professionals from the Black community remains due to the history of healthcare injustices committed against communities of color, such as the Tuskegee study. Decrease in awareness of clinical trial benefits, misinformation and barriers to care also contribute to underrepresentation. This disparity can result in poorer outcomes for Black patients and a lack of knowledge of the true drug efficacy in this population when these drugs are FDA approved for use.
Investigators are working to address the challenge. Dr. Coral Omene at Rutgers Cancer Institute has been awarded a  grant from the V Foundation for Cancer Research in partnership with ESPN to increase clinical trial awareness and enrollment of Black women with breast cancer. The efforts in this funded proposal to increase clinical trial participation among Black breast cancer patients, includes tailored patient education; advocacy and outreach; patient navigation; and physician engagement and outreach. 
Minority representation in clinical trials is critical. As more is discovered about breast cancer in Black women, it is important for patients to feel empowered to seek care, for providers to focus on individualized care, and for investigators to continue diversifying their research. It is imperative that any development of new drugs or interventions from clinical trials are effective for everyone in the general population.
April has been designated National Minority Cancer Awareness Month to bring attention to the health disparities that lead to higher rates of cancer in Black people and other communities of color.  Learn more about Rutgers Cancer Institute's commitment to diversity and Inclusivity in cancer clinical trials: https://www.cinj.org/minority-representation-clinical-trials-critical 
Coral Omene, MD, PhD, is a medical oncologist at the Stacy Goldstein Breast Cancer Center, member of the Cancer Health Equity Center of Excellence, and Program Director, Breast Cancer Disparities Research at Rutgers Cancer Institute of New Jersey, the state's leading cancer program and only National Cancer Institute-designated Comprehensive Cancer Center together with RWJBarnabas Health, and an assistant professor of medicine at Rutgers Robert Wood Johnson Medical School.