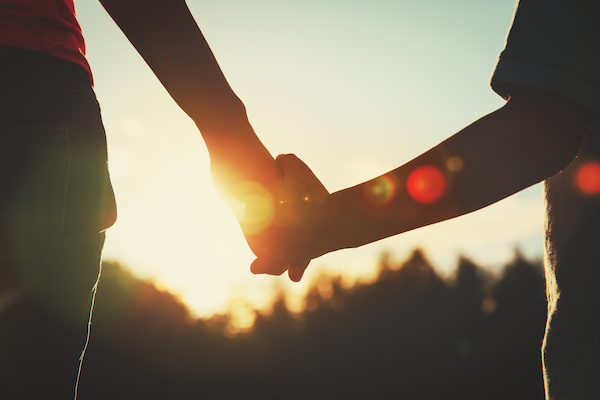 New Brunswick, N.J., March 1, 2023 – How do I tell them? When do I tell them? How much should I tell them? These are all valid and common questions to raise when you're a parent faced with talking to kids about a cancer diagnosis. Parents naturally want to protect their children, and the sharing of such intense information may feel as though you are adding an extra burden to the child. Parents also sometimes worry that the children won't quite understand what all this information means. Gabrielle Vitaliano MSW, LCSW, OSW-C, outpatient oncology social worker at Rutgers Cancer Institute of New Jersey shares more about parenting through cancer and helping children cope with a parent's cancer diagnosis.
When talking with children, the following tips may be helpful to consider:
Give your child a clear description of your diagnosis and treatment. Talking with them after you've met with your medical team and have a solid plan in place may be a good place to start.

Try to avoid waiting too long to talk with your child. Children are perceptive and will catch on to the physical, emotional, and physiological changes occurring around them. Without having any context as to why these changes are happening, the child will be scared and might even blame themselves.

Don't be afraid to use the word cancer. Euphemisms like "boo-boo" and "bump" are confusing for children. Though often well intended, they can end up doing more harm than good.

Be prepared to repeat information and explanations more than one time. Some information may be hard to accept or understand.

Recognize that it's okay to not have all the answers, but to let your child know that you will continue to update them as you receive more information.
 
Social Work Services at Rutgers Cancer Institute of New Jersey, the state's leading cancer program and only NCI-designated Comprehensive Cancer Center together with RWJBarnabas Health, helps patients and their families effectively cope with the logistical and emotional difficulties of cancer. For additional support and educational programs visit our Patient Support Services page. 
###
For journalists – contact: 
Krista Didzbalis  
Media Relations Assistant  
732-507-8307 
krista.didzbalis@rutgers.edu 
 
For patient appointments/inquiries – contact: 
844-CANCERNJ (844-226-2376)