Providing Exceptional Care and Fostering a Safe Environment for Patients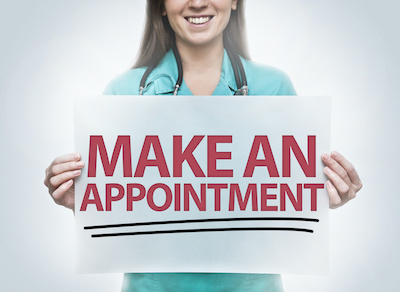 Minimizing your exposure to COVID-19 doesn't require sacrificing cancer care or preventive services. As New Jersey's only NCI-designated Comprehensive Cancer Center and the state's leading authority on cancer, Rutgers Cancer Institute of New Jersey and RWJBarnabas Health continue to take extra precautions to provide the safest environment possible for patients, visitors, and staff. 
Several guidelines for reducing the spread of the virus have been implemented at our facilities across the state to ensure that patients can continue to receive exceptional care close home. 
These include screening for COVID-19 symptoms upon entry and mandating a mask or face covering for all patients and staff. 
If you are due for a routine cancer screening, don't delay scheduling an appointment. Postponement of appointments like cancer screenings could result in delayed diagnosis and treatment. 
If you have a symptom that concerns you, speak to your primary care physician or oncologist. Examination of symptoms will allow your physician to address any issues early on when treatment may be more successful. 
If you are in the middle of cancer treatment or scheduled to begin soon, you should talk with your oncologist about the risks of delaying therapy. In many cases, the benefits of treatment outweigh the risks of contracting the virus, however, this decision is individualized. 
Your cancer care can't wait. Schedule a consultation or a follow-up appointment with one of our cancer specialists by calling 844-CANCERNJ (844-226-2376) or visit rwjbh.org/beatcancer.  In-person clinic visits as well as telemedicine appointments are available. 

 
Andrew M. Evens, DO, MSc, FACP, is the Associate Director for Clinical Services and Director of the Lymphoma Program, Rutgers Cancer Institute; and Medical Director of Oncology Services, RWJBarnabas Health.