In recognition of Sarcoma Awareness Month, Rutgers Cancer Institute of New Jersey hosted a Twitter chat to discuss the basics of sarcoma, what research on sarcoma is currently being conducted and what that means for cancer patients and cancer care at Rutgers Cancer Institute of New Jersey. Participants joined the conversation using the hashtag #CINJSarcomaTwitterChat while Roman Groisberg, MD, medical oncologist and director of the Sarcoma and Soft Tissue Oncology Program at Rutgers Cancer Institute provided his expertise on the topic. 
If you were unable to log on for the Twitter chat, see the full recap of responses below: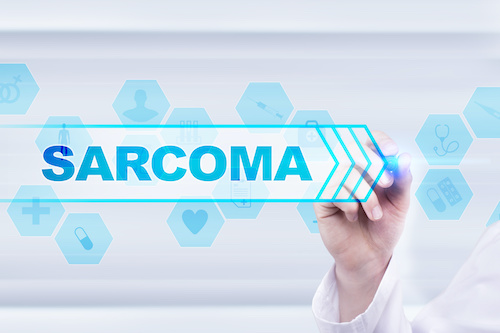 What is sarcoma and what are some examples?
@Rgroisberg: Sarcomas are about 70 different diseases: 20 bone and 50 soft-tissue. different tissues such as smooth muscle (leiomyosarcoma), fat (liposarcoma), stomach (gastrointestinal stromal tumors), bone (osteosarcoma), blood vessels (angiosarcoma).
How are sarcomas diagnosed?
@Rgroisberg: This will depend on sarcoma type. A bone sarcoma may present as leg pain and difficulty walking, while a liposarcoma may present as abdominal pain. Some are found as painless lumps, and some are skin findings such as angiosarcomas.
How are sarcomas treated?
@Rgroisberg: as some subtypes have their own treatments such as paclitaxel in angiosarcomas, mtor inhibitor in malignant pecomas, or tazemetostat in epithelioid sarcomas. Checkpoint inhibitors are also useful in certain scenarios such as scalp angiosarcomas or undifferentiated pleomorphic sarcomas.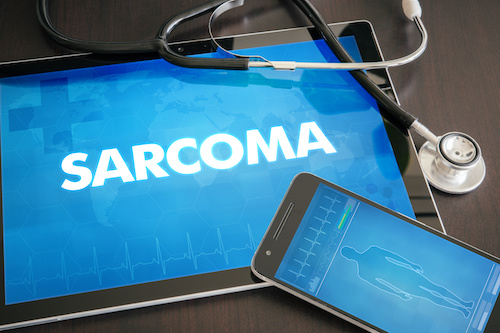 What research is currently being conducted for sarcoma at Rutgers Cancer Instutute?
@Rgroisberg: The variety means we must use different approaches at once. Targeted therapies in some such as GIST, chemotherapy in others such as leiomyosarcoma, immunotherapy in types like angiosarcoma or UPS. Some trials combine different treatment types
Rutgers Cancer Institute is NJ's ONLY NCI-designated Comprehensive Cancer Center. What does that mean for sarcoma treatment & research?
@Rgroisberg: We have a dedicated team consisting of surgeons, radiation oncologists, pathologists, radiologists, and medical oncologists who specialize in sarcomas. We tailor patient care and conduct sarcoma focused trials like few centers can
View Tweet
Thank you to everyone who participated in Rutgers Cancer Institute of New Jersey's Sarcoma Twitter chat. To learn more about the Sarcoma, visit: https://cinj.org/education/sarcoma