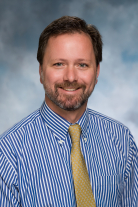 Patrick Boland, MD
I consider myself fortunate to have joined Rutgers Cancer Institute of New Jersey. I am a medical oncologist and a member of the Gastrointestinal (GI) Oncology team.
As a practicing oncologist, my major goal is to ensure that my patients receive the highest quality cancer care. This means making sure we are giving the most up to date treatments and in the right situations. We also need to carefully consider the impact that any options may have on the patient and their loved ones. In many cases, this can mean there is not just one right way to address the problem at hand. Thus, working together with patients to form the best plan is one of the privileges of my profession. I work closely with our team of surgeons, radiation oncologists, nurses, nutritionists, pharmacists, and social workers through the course of a patients' care.
I made the decision to pursue oncology based upon family and training experiences where I saw the incredible impact a cancer diagnosis can have on a person. I graduated from Jefferson Medical College (now Sidney Kimmel Medical College) in 2006. Following completion of my residency at Boston University Medical Center in 2009, I went on to oncology fellowship at Fox Chase Cancer Center, completing this in 2013. I had the honor of spending the first several years of my career at Roswell Park Cancer Institute, as a GI oncologist, focusing a large part of my time on cancers of the lower intestinal tract (colorectal, small bowel, and anal cancers). I have expertise in the treatment of cancers across the GI tract and in clinic treat a variety of conditions.
Major passions of mine are clinical and translational research.  Research is the critical key to improving the care of our patients both today and tomorrow. I have been actively involved in clinical research since the days of my training and have both developed and conducted multiple clinical trials. I am an active member in the NCI National Clinical Trial Network system, in addition to multiple other active research consortia.
Clinical Expertise
Gastrointestinal malignancies, colorectal cancer, anal cancer, gastroesophageal cancer, neuroendocrine tumors, pancreatic cancer