Social Work Services
From diagnosis through treatment and recovery, The Cancer Institute of New Jersey is committed to providing support services for cancer patients and their families. Issues faced may include: the emotional impact of the diagnosis, coping with the treatment and its side-effects, adjusting to changes in your body, relationships, work and lifestyle, making health care decisions and adapting to life after treatment.

The following services can be of benefit in helping patients and families effectively cope throughout the cancer experience and we urge you to make use of them.
Support and Education Groups
Support and education groups provide a forum to discuss cancer-related issues which are dominating daily life. Participants can get useful information about community services, share tips on coping skills and find new ways to deal with stress. Groups provide a supportive atmosphere to share feelings, questions and concerns with other cancer patients and their families.

View an up-to-date list of support groups. 

Individual and Family Counseling
Counseling can help you live with the impact of cancer and treatment on daily life and future plans. CINJ social workers with expertise in cancer care can provide brief counseling and make referrals for longer term needs. Call 732-235-6792 for further information.

Information and Referral
The Social Work Department staff maintains a large list of resources in the community such as transportation services, financial assistance, and information hotlines. Pamphlets, articles, books and tapes on cancer, treatment and post-treatment are also available.

Stress Management
A variety of stressors often go along with living with cancer and receiving treatment. Education on the sources of stress and the impact to the patient and family is available. Training in the use of relaxation techniques and other strategies to aid coping are taught by the social work staff.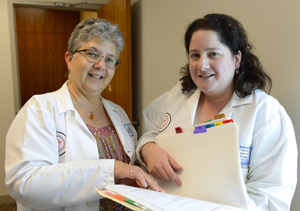 Decision-making
Throughout the cancer experience, many choices are presented to the patient and many decisions are made. The Social Work Department can assist in the process by clarifying the options and exploring the effect of each choice.

Advance Directives
An advance directive can provide you with the maximum choice and control over the care you receive. The document allows you to state your healthcare wishes in advance. For some, the forms are confusing or cause anxiety. A social worker can assist in the decision-making process.

Cost and Availability
The services provided by the Social Work Department are open to patients and their families and are free of charge. Some referrals may have associated fees.

In the course of providing your care, the health care team might identify specific areas of need and suggest you make use of the psychosocial oncology services. You may contact the Social Work Department directly at 732-235-6792.