Clinical Trials Overview
Clinical research touches every person's life on a regular basis.  It plays an important role in moving medical science and improving the public's health. According to the U.S. Census Bureau, more than half of all Americans are taking prescription medications at the present time. Most Americans report routinely using over-the-counter medications. All medicines, both prescription and over-the-counter, have gone through clinical testing, involving people who have volunteered to take part in a clinical trial, also known as a research study. All of today's successful treatments for cancer are based on results of past clinical trials. Because of progress made through clinical trials, people treated for cancer are living longer.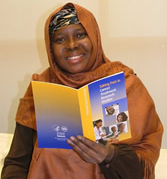 As one of the National Cancer Institute's designated cancer centers, the Cancer Institute of New Jersey is able to provide access to clinical trials not available at other hospitals, clinics or doctor's offices. The Cancer Institute currently enrolls approximately 17 percent of all its new adult cancer patients and approximately 70 percent of all pediatric cancer patients on clinical trials. Enrollment in clinical trials nationwide is fewer than five percent of all adult cancer patients. The Cancer Institute of New Jersey is committed to finding the latest and best treatment options for cancer patients through clinical trials. 
For more information about our clinical trials call 732-235-8675, email cinjclinicaltrials@cinj.rutgers.edu or search for a clinical trial.

Understanding Cancer Clinical Trials

Learn about clinical trials with CINJ's Eric Singer, MD, MA