Coping with Loss During the Holidays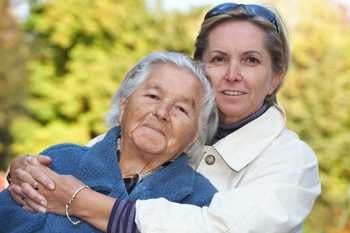 The holidays are a time for fun and connection.  That makes it a particularly difficult time when someone important in your life has died.  The images and words that surround us during this season, those of family and friends gathering together, can feel like an arrow to the heart.  Barbara Hale, MSW, LCSW, manager of the Social Work Department at Rutgers Cancer Institute of New Jersey shares some things to consider.
Q:  Coping with the loss of a loved one during the holidays can be difficult.  Where can one start?
A:  While you might look at the season with trepidation, taking charge of the holidays can make it easier.  Talk to your family and friends about your worries and feelings, and what might be done that would help you. 
Q:  Holiday traditions may seem more painful without your loved one there.  How can one approach this?
A:  One might consider revising traditions.  For instance, our team experienced a case where a grandmother who loved decorating for Christmas had many items throughout the house including a Santa Claus collection.  The first year without his wife, her husband could just not do all of the decorating.  He did, however, put up the Santa collection and even purchased a new one in her memory.  Now every weekend after Thanksgiving, the Santas are put up.  And every year someone in the family adds to the collection, fondly remembering their grandmother.
Creating new traditions is okay too.  In another case, a small family of a mother and two young adult children lost their father/husband to cancer.  They decided to remember his generous nature by opening their holiday table to friends who were without their extended families.  Their holidays previously with four are now with many.  Their loss is soothed by honoring him and by experiencing the love and energy of a full house.
Q:  What if you're afraid your sadness might dampen the mood.  Should you try to put on a happy face?
A:  You need to remember to honor your experience and needs.  Acknowledging your grief and fear allows you to respect the challenge of the season.  With that you can ask for help, say "no" when it is too much, and forgive yourself for not doing it all.  Especially during this holiday season, you need to take care of yourself.  By honoring the experience of loss you can open up to new possibilities and still maintain the connection to the person you loved.