Personalized Medicine: Creating a Precision Paradigm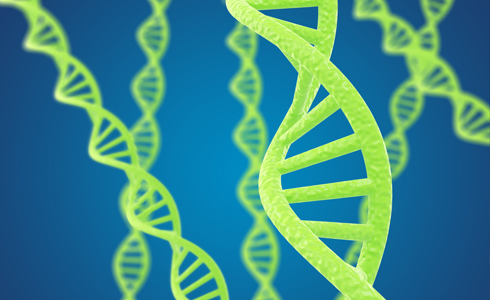 Investigators working on the precision medicine initiative at The Cancer Institute of New Jersey are embarking on a genomic analysis study which could illuminate more options in developing personalized and precise treatments for cancer patients. It is believed that some rare and poor prognosis cancers that currently have limited treatment options may harbor genomic changes that can potentially be treated with specific targeted therapies. Through Next Generation Sequencing and data analysis of DNA in tissue samples, researchers aim to identify these changes in order to guide treatment. 
Instead of a "one size fits all" approach, precision medicine drills down to the tiniest of details when it comes to examining molecular and genomic information. The aim is to identify changes and patterns in individual cancers that may influence therapy outcomes. The study is an option for patients for whom standard therapy is not effective. In this study, a genomic analysis of tissue samples will be conducted to determine exact gene abnormalities potentially responsible for their particular cancer. The goal is to pinpoint what drives the growth of cancer cells. This analysis includes targeted Next Generation Sequencing, which will examine more than 200 genes, in which findings of specific abnormalities may predict the vulnerability of individual cancers to specific targeted treatments.
Shridar Ganesan, MD, PhD, a medical oncologist who was recently named associate director for translational science at The Cancer Institute of New Jersey, is heading the current analysis study.  "In recent years we have learned that cancers that arise in one organ, such as breast cancer or lung cancer, are not just one disease, but rather a collection of distinct diseases with varying responses to different treatment strategies. We therefore need to examine many features of each cancer to better classify it and identify effective treatment," notes Dr. Ganesan, who is an assistant professor of medicine and pharmacology at UMDNJ-Robert Wood Johnson Medical School. 
Unlike previous genomic analysis efforts at The Cancer Institute of New Jersey, which have taken six or more months to complete, advances in Next Generation Sequencing technology have improved turnaround time and reduces that time to one month or possibly less. This type of response enables investigators to put theory into practice almost immediately. If certain biomarkers or "drivers" are identified through the process, the findings are discussed at a weekly meeting of the precision medicine tumor board, which is comprised of clinicians, basic scientists, systems biologists and those with computational expertise. The team can then decide quickly if the sequencing results suggest new therapy options, which could include enrollment in a clinical trial that is testing a novel drug.

"This rapid shift from laboratory bench to patient bedside is a hallmark of the expertise and resources found at a National Cancer Institute-designated Comprehensive Cancer Center such as The Cancer Institute of New Jersey," notes Lorna Rodriguez, MD, PhD, director of the precision medicine initiative at The Cancer Institute of New Jersey.  "We are now trying to determine if this approach will give clinicians an opportunity to offer new treatments or guided enrollment into clinical trials in a timely fashion and ultimately improve outcomes for our patients," added Dr. Rodriguez, who is also a professor of obstetrics, gynecology and reproductive sciences at UMDNJ-Robert Wood Johnson Medical School.
Because of rapidly improving technology, genomic analysis -- which includes more in-depth scientific examination in the context of precision medicine -- is quickly becoming a mainstay in cancer research and is an area in which The Cancer Institute of New Jersey is on the cutting edge, according to Ganesan. "In identifying what drives cancer cells, we potentially shift the focus of how cancer is classified.  Instead of determining cancer type only by the organ in which it originates, genomic analysis opens the door for additional classification by the set of genomic changes present in each cancer, which can be more precise and guide therapy," he said. "Based on the results of this study, our precision medicine team aims to develop clinical trials targeting specific genomic changes in a given cancer instead of relying only on organ-based classification.  By taking this pivotal first step toward cancer reclassification, we, together with other investigators, hope to create a precision paradigm and encourage broad collaboration."
Ganesan also points out that genomic analysis is more prevalent in cancers such as breast or prostate – where numerous treatment options already exist.  He believes The Cancer Institute of New Jersey is one of the first facilities to also concentrate on patient populations with rare cancers whose treatment options have been few or non-existent.