Examining the 'Circle of Health'
Compared to Caucasian women, African-American women are more likely to be diagnosed with breast cancer at a younger age and at a later stage, and have more aggressive features associated with poor prognosis.  However, the reasons for these differences remain unknown.  To address these issues, The Cancer Institute of New Jersey (CINJ) is expanding its current research efforts as part of a new consortium of four studies in African-American women.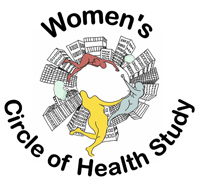 The Women's Circle of Health Study, the Carolina Breast Cancer Study, the Black Women's Health Study, and the Multiethnic Cohort Study will examine 5,500 women with breast cancer and 5,500 women without cancer, representing the largest study to date on this subject.  In all, the National Cancer Institute awarded $19.3 million to support the collaborative effort, which is being led by Christine Ambrosone, PhD, Roswell Park Cancer Institute; Julie Palmer, ScD, Boston University; and Robert Millikan, PhD, University of North Carolina at Chapel Hill.
The Women's Circle of Health Study, based at CINJ and led by epidemiologist Elisa Bandera, MD, PhD, will receive $1.6 million in funding over the next five years to continue recruiting women and to expand the target area from seven central and northern New Jersey Counties to nine.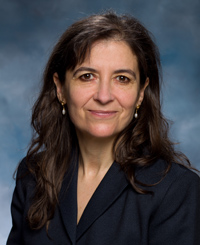 Through interviews with study volunteers, investigators are gathering demographic and medical information, as well as reproductive, lifestyle and diet histories.  Saliva and tumor samples are also collected for molecular analyses.  Through the evaluation of these potential risk factors, the researchers hope to determine how they relate to the early development of breast cancer in the African-American population. 
"Most studies of breast cancer have been conducted in Caucasian women.  Therefore, there is great need for studies like this, focusing on African-American women and with large enough numbers to be able to study the rare breast cancer subtypes, which tend to be more common in African-American women," noted Dr. Bandera, who is also an associate professor of epidemiology at UMDNJ-Robert Wood Johnson Medical School and UMDNJ-School of Public Health.
To learn more, visit: http://cinjweb.umdnj.edu/CircleofHealth.