Return to Publications  |  Return to CINJ Home

The latest news on research, treatment, prevention and education from the
state's only National Cancer Institute-designated Comprehensive Cancer Center
Rutgers Cancer Institute Leaders Participate in White House Meeting
The American Cancer Society has awarded Rutgers Cancer Institute of New Jersey a $360,000 Institutional Research Grant to support the training and development of the next generation of cancer researchers at the center. Leadership from Rutgers University and the American Cancer Society recently joined those from Rutgers Cancer Institute for a check presentation from the American Cancer Society of New York and New Jersey.
Learn more
Web-Based Indoor Tanning Intervention Found Favorable by Users
A web-based intervention targeted toward young, female users of indoor tanning beds has tested favorably among these users and may encourage cessation of this behavior. That is according to research by Rutgers Cancer Institute of New Jersey behavioral scientist Jerod L. Stapleton, PhD, assistant professor of medicine at Rutgers Robert Wood Johnson Medical School. The intervention examined users' perceptions of the benefits and value of indoor tanning as well as encouraged them to consider how tanning was related to their body image.
Learn more
Training the Next Generation of Cancer Surgeons at Rutgers
Aiming to enhance the training of cancer surgeons, a two-year fellowship program is now offered by Rutgers Cancer Institute of New Jersey and Rutgers Robert Wood Johnson Medical School. The program offers board-eligible surgeons an opportunity to subspecialize in the intricacies of cancer care both in the clinical and research arenas. The fellowship includes rotations within gastrointestinal, melanoma/soft tissue and breast surgical oncology. Basics of tumor biology also are covered.
Learn more
Rutgers Cancer Institute Joins Nation's Cancer Centers in Endorsement of HPV Vaccination for Cancer Prevention
In response to low national vaccination rates for the human papillomavirus (HPV), Rutgers Cancer Institute of New Jersey has joined with all of the National Cancer Institute-designated Cancer Centers in calling for increased vaccination for the prevention of a number of HPV-related cancers, including cervical. Rutgers Cancer Institute Gynecologic Oncology Chief Darlene G. Gibbon, MD, associate professor of obstetrics, gynecology, and reproductive sciences at Rutgers Robert Wood Johnson Medical School, shares more on the HPV vaccination.
Learn more
New Support Group for Bone Marrow Transplant Recipients Now Offered
Those who have had or are scheduled to have a bone marrow transplant with donor stem cells (allogeneic) know of the many challenges they'll face immediately following the procedure and further into the future. Rutgers Cancer Institute of New Jersey is now offering a support group for these patients, their family and caregivers, so that they can learn from others about managing their recovery.
Learn more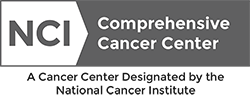 Office of Communications         ·         www.cinj.org        ·        732-235-9871