Clinical Research Experience for High School Students (CREHST) Program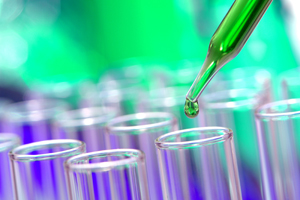 The goal of the Clinical Research Experience for High School Students (CREHST) program is to expose promising high school students from underrepresented minority populations to the excitement of state-of-the-art biomedical research, with a particular focus on clinical research, and to actively promote careers of such individuals in cancer research.
To be eligible the students must:
Be at least one of the following:

From a racial/ethnic group that is underrepresented in the sciences
Economically disadvantaged

Be a high school student in the state of New Jersey. Preference will be given to students in the New Brunswick Health Sciences Technology High School (NBHSTHS), and New Brunswick High School
 
Commit to at least 4 hours per week (one afternoon per week) during the academic year and 40 hrs. per week during the summer to research and program activities for a period of one year
 
Have an interest in pursuing a biomedical or health-related research career
The program will use a combination of hands-on clinical research experience and enrichment activities to expose underrepresented minority high school juniors/seniors to the process of clinical cancer research. Specifically, this program aims to:
Increase participant's knowledge of clinical cancer research through working on a simple, feasible and relevant research project under the guidance of a mentor and peer mentor
 
Increase participant's interest in clinical cancer research careers through exposure to the role of various clinical research professionals and involvement in enrichment activities
 
Increase interest in clinical cancer research and clinical trials among high school students in local schools through outreach activities
In addition to the research experience, participants will be involved in enrichment activities designed specifically for high school students, including courses, lectures and workshops.
The program is funded by a generous grant from the Rita Allen Foundation.
For additional information, contact:
Sunita Chaudhary, PhD
Director, Research Education
Rutgers Cancer Institute of New Jersey
chaudhs4@cinj.rutgers.edu