Can Exercise Prevent Colorectal Cancer? Lessons from Clinical Research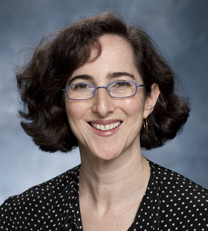 By Rebecca Moss, MD, as published in the February edition of the New Jersey Department of Health's 'New Jersey Health Matters'
According to the National Cancer Institute, the lifetime risk of developing colorectal cancer for both men and women is about five percent.  There are several things you can do to reduce your risk of developing colorectal cancer or to detect it early. 
Healthcare professionals generally recommend getting a colonoscopy beginning at age 50, however earlier testing may be suggested for some people who have a family history of the disease or other risk factors.
Research shows that physical exercise can reduce your risk of colorectal cancer. While we usually think of exercise as preventing heart disease, its role in preventing colorectal cancer is also well established. 
One of the benefits of exercise may be in reducing obesity, and in particular what is sometimes called "inflammatory fat" or obesity that is concentrated on the central part of the body.   A 2003 report published in the New England Journal of Medicine (E.E. Calle, et al.) demonstrated that the proportion of deaths from cancer in the United States attributable to obesity is as high as 14 percent for men and up to 20 percent for women.  Individuals who exercise regularly and those with less central fat also are less likely to get diabetes, a disease strongly associated with the development of colorectal cancer. 
So, what can you do? Diet alone will aid in weight loss.  Adding exercise to the mix will result in the reduction of fat mass, including that aforementioned "inflammatory fat." Don't have time? As little as 20 minutes of daily exercise burning up to 1,500 calories a week can spur modest reductions (five to 10 percent) in intra-abdominal fat. Increasing daily exercise to 60 minutes with an average weekly burn of 4,000 calories can result in a reduction in intra-abdominal fat of up to 30 percent.
As beneficial as exercise may be for decreasing the risk of colorectal cancer, it is equally important for those who were diagnosed with colorectal cancer and have survived.  In fact, a 2006 study in the Journal of Clinical Oncology (Meyerhardt, et al.) showed regular exercise may decrease the risk of death from cancer for these survivors.
 In order to maximize the health and well-being of cancer survivors through exercise, Rutgers Cancer Institute of New Jersey has teamed up with cancer-certified exercise trainers at the Robert Wood Johnson Fitness and Wellness Center in New Brunswick to develop an exercise program for patients during their cancer treatment.  A clinical trial will be conducted in the coming year to better understand when and how cancer survivors most benefit from exercise training. 
Rebecca Moss, MD, is a medical oncologist who evaluates patients with colorectal cancer at Rutgers Cancer Institute of New Jersey and an assistant professor of medicine at Rutgers Robert Wood Johnson Medical School.