Meridian Health Welcomed as First 'System Partner' to The Cancer Institute of New Jersey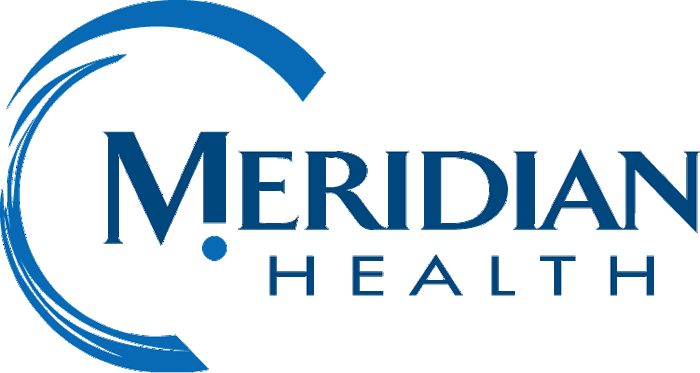 New Brunswick, N.J.– Continuing to build on their collective strength in the areas of oncology research, teaching and clinical care, The Cancer Institute of New Jersey (CINJ) and Meridian Health have announced a new level of collaboration benefitting patients across the state through increased access to clinical trials.
Several of Meridian Health's hospitals have longstanding affiliations with CINJ, a Center of Excellence of UMDNJ-Robert Wood Johnson Medical School and the state's only National Cancer Institute-designated Comprehensive Cancer Center.  The high quality programs at Meridian, whose specialists treat more than 4,000 newly diagnosed cancer patients each year, will now have additional support from CINJ's clinical and academic researchers.
Meridian Health includes Jersey Shore University Medical Center, Ocean Medical Center, Riverview Medical Center, Southern Ocean Medical Center, and Bayshore Community Hospital.  Each of Meridian's hospitals has a Commission on Cancer accredited cancer program and a very strong commitment to quality cancer care and cancer clinical research.
"Meridian's new affiliation, currently as the only System Partner of CINJ, reflects its value to the CINJ Network of affiliated hospitals and its close working relationship with CINJ," said Molly Gabel, MD, director of the CINJ Network and associate professor of radiation oncology at UMNDJ-Robert Wood Johnson Medical School. "Through its participation in many Network-wide committees aimed at improving cancer care throughout New Jersey and by its very active membership in CINJ's research network, Meridian Health demonstrates its strong commitment to the communities of New Jersey and gives the CINJ Network a broader reach across the state.  This enables cancer patients throughout the region to have even greater access to treatment options that may only be available through this expanded affiliation," noted Dr. Gabel.
"By working more closely to expand our research trials and educational programming with physicians and nurses, we have strengthened Meridian's ability to provide innovative cancer care in Monmouth and Ocean counties," said Marc Lory, president of Meridian Hospitals Corporation and executive vice president of Meridian Health. "Our dedicated team of oncologists and other specialty providers work together to create highly personalized care for our patients. This new partnership with CINJ provides an even greater foundation to advance our mission and ensure the best options for care are available close to home."
At Meridian, oncology specialists use evidence-based research and proven clinical protocols to support programs in the treatment of a wide range of cancers, including bone, brain, head and neck, breast, leukemia and lymphoma, digestive/gastrointestinal, lung, prostate/genitourinary, skin, gynecological and thyroid. Meridian is a community of caregivers taking care of the communities in which they live, offering a caring environment with support programs focused on surviving cancer and getting patients back to a normal routine.
About The Cancer Institute of New Jersey
The Cancer Institute of New Jersey (www.cinj.org) is the state's first and only National Cancer Institute-designated Comprehensive Cancer Center dedicated to improving the detection, treatment and care of patients with cancer, and serving as an education resource for cancer prevention. CINJ's physician-scientists engage in translational research, transforming their laboratory discoveries into clinical practice, quite literally bringing research to life.  To make a tax-deductible gift to support CINJ, call 732-235-8614 or visit www.cinjfoundation.org. CINJ is a Center of Excellence of UMDNJ-Robert Wood Johnson Medical School.
The CINJ Network is comprised of hospitals throughout the state and provides the highest quality cancer care and rapid dissemination of important discoveries into the community. Flagship Hospital: Robert Wood Johnson University Hospital. System Partner: Meridian Health (Jersey Shore University Medical Center, Ocean Medical Center, Riverview Medical Center, Southern Ocean Medical Center, and Bayshore Community Hospital). Major Clinical Research Affiliate Hospitals: Carol G. Simon Cancer Center at Morristown Memorial Hospital, Carol G. Simon Cancer Center at Overlook Hospital, and Cooper University Hospital. Affiliate Hospitals: CentraState Healthcare System, JFK Medical Center, Mountainside Hospital, Raritan Bay Medical Center, Robert Wood Johnson University Hospital Hamilton (CINJ Hamilton), Somerset Medical Center, The University Hospital/UMDNJ-New Jersey Medical School*, and University Medical Center at Princeton. *Academic Affiliate