Researcher Awarded $860K to Investigate Clinical Outcomes for Prostate Cancer
Epidemiologist at The Cancer Institute of New Jersey Receives NIH Challenge Grant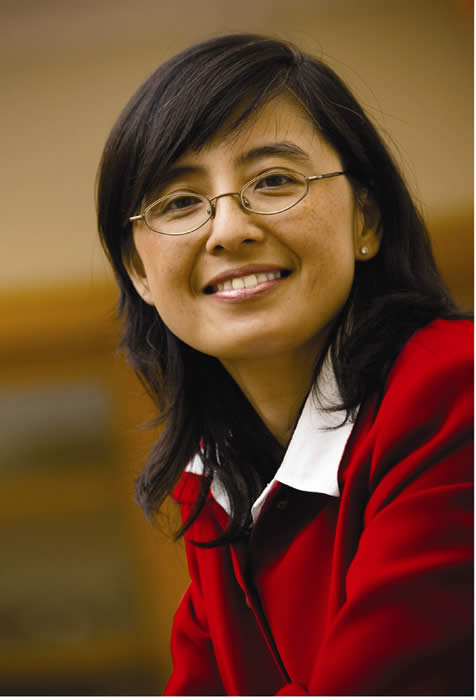 New Brunswick, N.J.– Grace Lu-Yao, PhD, MPH, cancer epidemiologist at The Cancer Institute of New Jersey (CINJ) and associate professor of medicine at UMDNJ-Robert Wood Johnson Medical School, has been awarded an $860,173 research grant from the National Institutes of Health (NIH).  CINJ is a Center of Excellence of UMDNJ-Robert Wood Johnson Medical School.
The funding (1RC1CA0145722-01), which is part of the Challenge Grant Program through the American Recovery and Reinvestment Act, will support a two-year study on clinical outcomes for elderly patients with prostate cancer, following the two most commonly used treatment options: deferred treatment and radiation therapy.  Some 21,000 applicants responded to the NIH Challenge Grant announcement.  Dr. Lu-Yao's study, "Evaluate long-term prognosis of localized prostate cancer following initial radiation therapy" was among the one to two percent funded through the program.
Investigators aim to define the prognosis of elderly patients with localized prostate cancer, in terms of overall and disease-specific survival, subsequent use of cancer therapies, and serious cancer-related complications, following radiation therapy compared to conservative management. 
Lu-Yao, who also is an adjunct associate professor of epidemiology at UMDNJ-School of Public Health, says it is an honor to receive the grant and predicts the results will have profound impact on clinical practice. "The findings of this study will provide benchmark references to facilitate treatment decision-making.  Reduction in over-treatment of prostate cancer will result in substantial savings while improving the quality of life of millions of patients," she noted.
The two-year award period runs through September 29, 2011.

About The Cancer Institute of New Jersey
The Cancer Institute of New Jersey is the state's first and only National Cancer Institute-designated Comprehensive Cancer Center, and is dedicated to improving the prevention, detection, treatment and care of patients with cancer. CINJ's physician-scientists engage in translational research, transforming their laboratory discoveries into clinical practice, quite literally bringing research to life. The Cancer Institute of New Jersey is a center of excellence of UMDNJ-Robert Wood Johnson Medical School. To support CINJ, please call the Cancer Institute of New Jersey Foundation at 1-888-333-CINJ.
The Cancer Institute of New Jersey Network is comprised of hospitals throughout the state and provides a mechanism to rapidly disseminate important discoveries into the community. Flagship Hospital: Robert Wood Johnson University Hospital. Major Clinical Research Affiliate Hospitals: Carol G. Simon Cancer Center at Morristown Memorial Hospital, Carol G. Simon Cancer Center at Overlook Hospital, and Jersey Shore University Medical Center. Affiliate Hospitals: Bayshore Community Hospital, CentraState Healthcare System, Cooper University Hospital*, JFK Medical Center, Mountainside Hospital, Raritan Bay Medical Center, Robert Wood Johnson University Hospital at Hamilton (CINJ at Hamilton), Saint Peter's University Hospital, Somerset Medical Center, Southern Ocean County Hospital, The University Hospital/UMDNJ-New Jersey Medical School*, and University Medical Center at Princeton. *Academic Affiliate