Research Shows More Guidance Needed for Cancer Survivors Transitioning Back to Primary Care
Study by Team at The Cancer Institute of New Jersey Published in Journal of General Internal Medicine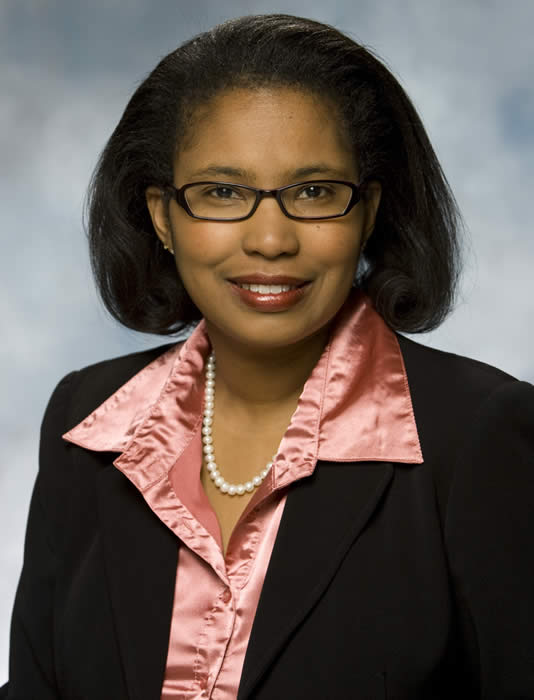 New Brunswick, N.J.– A team led by investigators from The Cancer Institute of New Jersey (CINJ) has published new research in the current edition of the Journal of General Internal Medicine (Vol. 24, Issue 2).   The study suggests that more intervention is needed to ensure that cancer survivors are having their preventative screening and cancer surveillance needs met as they transition from cancer treatment back to primary care. CINJ is a Center of Excellence of UMDNJ-Robert Wood Johnson Medical School.
According to the National Cancer Policy Board and the Institute of Medicine, there are nearly 40-million physician office visits made for cancer care each year, with nearly one-third of those in the primary care setting.  To date, data have been limited in the area of whether cancer survivors are learning about preventative cancer screenings and surveillance testing through their regular family doctors.
The new study, Breast, Colorectal and Prostate Cancer Screening for Cancer Survivors and Non-Cancer Patients in Community Practices, utilized data for 750 patients from the National Cancer Institute (NCI)-funded Supporting Colorectal Cancer Outcomes through Participatory Enhancements (SCOPE) study. Of the patients studied, 109 were cancer survivors. 
Women in community-based primary care practices were surveyed on whether they remember receiving preventative screening for colorectal, breast and cervical cancers or if they recall their primary care doctor recommending such screenings.  Men were asked the same questions regarding colorectal and prostate cancers.  All participants were asked questions about their health and medical histories and their satisfaction with the care provided by their primary care practice. 
The investigative team found that cancer survivors had higher rates of screening than those without cancer.  Results show self-reported screening rates for breast, colorectal and prostate cancers ranged from 72 to 81 percent for cancer survivors compared to 53 to 69 percent for non-cancer patients.  For colorectal and prostate cancers specifically, marriage was a significant predictor of self-reporting as was older age.  The study also found no significant differences in breast cancer screening rates among cancer survivors and non-cancer patients.
"Because a great potential exists for recurrence in cancer survivors, it is encouraging to see such high numbers in self-reported screenings among this group," said the paper's lead author, Shawna V. Hudson, PhD, director of community research at CINJ and assistant professor of family medicine at UMDNJ-Robert Wood Johnson Medical School.  However, those responses may not tell the full story.  Researchers also examined the medical records of the patients studied, and a number of their survey answers did not match information contained in their patient records. 
It is unclear whether patient recall errors are responsible for the discrepancies, or whether they reflect instances where screening may have been sought elsewhere.  In cases where the data reflect a lack of awareness by patients about the details of screening and other aspects of follow-up care, Dr. Hudson sees some cause for concern.   "It is widely believed that the more knowledge patients and their physicians have, the better equipped they will be to build upon the efforts of the whole health care team," she said.  "When cancer survivors who are making a transition back to primary care lack some of this basic knowledge, they may be less able to take full advantage of the care that is available."
The study's senior investigator, Benjamin Crabtree, PhD, program leader of the Quality and Outcomes of Cancer Research Program (formerly the Population Science Program) at CINJ and professor of family medicine at UMDNJ-Robert Wood Johnson Medical School, notes the research shows a need for intervention strategies for cancer survivors.  "With the estimated number of cancer survivors expected to surpass new cancer cases just a few decades from now, greater demands are going to be placed on our healthcare system by this population.  The creation and implementation of a 'survivor care plan' could help improve communication between survivors and their primary care doctors so that optimal care can be administered," he said.
Along with Drs. Hudson and Crabtree, the author team consists of Karissa A. Hahn, MPH, UMDNJ-Robert Wood Johnson Medical School; Pamela Ohman-Strickland, PhD, UMDNJ-Robert Wood Johnson Medical School and UMDNJ-School of Public Health; Regina S. Cunningham, PhD, The Tisch Cancer Institute, New York; and Suzanne M. Miller, PhD, Fox Chase Cancer Center, Philadelphia.
The research was supported through grants from the NCI (K01 CA131500, R01 CA112387) and was conducted in conjunction with the New Jersey Family Medicine Research Network, which is a shared resource of CINJ.  CINJ's Survey Research and Qualitative Methods Shared Resource also supported the study.

About The Cancer Institute of New Jersey
The Cancer Institute of New Jersey is the state's first and only National Cancer Institute-designated Comprehensive Cancer Center, and is dedicated to improving the prevention, detection, treatment and care of patients with cancer. CINJ's physician-scientists engage in translational research, transforming their laboratory discoveries into clinical practice, quite literally bringing research to life. The Cancer Institute of New Jersey is a center of excellence of UMDNJ-Robert Wood Johnson Medical School. To support CINJ, please call the Cancer Institute of New Jersey Foundation at 1-888-333-CINJ.
The Cancer Institute of New Jersey Network is comprised of hospitals throughout the state and provides a mechanism to rapidly disseminate important discoveries into the community. Flagship Hospital: Robert Wood Johnson University Hospital. Major Clinical Research Affiliate Hospitals: Carol G. Simon Cancer Center at Morristown Memorial Hospital, Carol G. Simon Cancer Center at Overlook Hospital, and Jersey Shore University Medical Center. Affiliate Hospitals: Bayshore Community Hospital, CentraState Healthcare System, Cooper University Hospital*, JFK Medical Center, Mountainside Hospital, Raritan Bay Medical Center, Robert Wood Johnson University Hospital at Hamilton (CINJ at Hamilton), Saint Peter's University Hospital, Somerset Medical Center, Southern Ocean County Hospital, The University Hospital/UMDNJ-New Jersey Medical School*, and University Medical Center at Princeton. *Academic Affiliate