UMCP Joins with CINJ LIFE Center to Expand Cancer Services
Genetic Counseling Available for Those at Risk of Various Cancers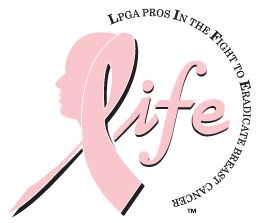 Princeton, N.J. – Central New Jersey residents who may be at increased risk for various cancers, including breast, ovarian, colon, or uterine, will be able to receive genetic counseling and related services at two University Medical Center at Princeton (UMCP) locations beginning this month.
Through a collaboration with The Cancer Institute of New Jersey (CINJ), new genetic counseling and testing services will be offered through The CINJ LIFE Center at University Medical Center at Princeton. On designated days each month, board certified genetic counselors from CINJ's LIFE Center will be on-site at UMCP and UMCP's Breast Health Center in East Windsor. CINJ is a Center of Excellence at UMDNJ-Robert Wood Johnson Medical School.
Individuals seeking services on their own or through a physician referral will work closely with genetic counselors to document an in-depth family medical history and assess their risk of breast, ovarian, colon or uterine cancer. Counselors can arrange for a blood test to determine if an individual is genetically susceptible to those types of cancer.
The LIFE Centers at UMCP and the Breast Health Center will provide for appropriate pre-test and post-test genetic counseling as well as physician follow-up to those who undergo genetic testing. They also will serve as dedicated resources to educate the community on genetic testing and counseling.
"Prevention and early intervention are critical in the fight against cancer, so these services offered through the LIFE Center are invaluable," said Linda Sieglen, MD, Senior Vice President for Medical Affairs at Princeton HealthCare System, a comprehensive healthcare system that includes UMCP. "The counseling services will help us to identify people whose family history shows a vulnerability to certain types of cancer and refer them to appropriate care."
Results from genetic testing conducted at both UMCP sites will be reviewed by Deborah Toppmeyer, MD, director of the LIFE Center and chief of solid tumor oncology at CINJ. "This new relationship offers area residents the expertise of the LIFE Center's specially trained, certified genetic counselors and other team members with the convenience of being close to home," said Dr. Toppmeyer, who is also an associate professor of medicine at UMDNJ-Robert Wood Johnson Medical School. "We are pleased to partner with UMCP on providing these beneficial services to the greater community."
CINJ's LIFE Center, which is dedicated to educating women in their 20s and 30s about prevention and treatment of breast cancer, was established in 2002 through a partnership between CINJ and the Val Skinner Foundation. Val Skinner, a professional golfer on the LPGA Tour, created the foundation after losing a close friend to breast cancer at age 28. [LIFE stands for LPGA pros In the Fight to Eradicate breast cancer.] The LIFE Center houses the HOPE program where board certified genetic counselors can evaluate family history for a variety of different cancers, in addition to breast cancer.
On designated days each month, counselors will be available at the main UMCP campus, 253 Witherspoon St., Princeton, and at the Breast Health Center, 300B Princeton-Hightstown Road, East Windsor.
To request an appointment, or for more information, call the Breast Health Center at (609) 688-2710.

About University Medical Center at Princeton
UMCP is a Clinical Research Affiliate of CINJ, an affiliation that gives UMCP patients access to state-of-the-art clinical research trials while remaining close to home and their loved ones. The Cancer Program at UMCP is committed to providing patients with outstanding clinical care and exceptional personal caring. For more information on the Cancer Program or the Breast Health Center, visit www.princetonhcs.org.
UMCP is a University Hospital Affiliate of UMDNJ-Robert Wood Johnson Medical School and a partner of The Children's Hospital of Philadelphia through CHOP Newborn & Pediatric Care at UMCP. In 2010, UMCP ranked Number One among New Jersey hospitals for overall quality of care and patient safety, according to The Leapfrog Group, a Washington, D.C.-based coalition working to improve the safety, quality and affordability of healthcare. UMCP is a unit of Princeton HealthCare System, which also includes Princeton House Behavioral Health, Princeton Rehabilitation Services, Princeton HomeCare Services and University Medical Center at Princeton Surgical Center. PHCS is building a replacement hospital in Plainsboro, about 2.5 miles from the center of Princeton. The new, 231-bed hospital - University Medical Center of Princeton at Plainsboro - is scheduled to open in spring 2012.
About The Cancer Institute of New Jersey
The Cancer Institute of New Jersey (www.cinj.org) is the state's first and only National Cancer Institute-designated Comprehensive Cancer Center dedicated to improving the detection, treatment and care of patients with cancer, and serving as an education resource for cancer prevention. CINJ's physician-scientists engage in translational research, transforming their laboratory discoveries into clinical practice, quite literally bringing research to life.  To make a tax-deductible gift to support CINJ, call 732-235-8614 or visit www.cinjfoundation.org. CINJ is a Center of Excellence of UMDNJ-Robert Wood Johnson Medical School. 
The CINJ Network is comprised of hospitals throughout the state and provides the highest quality cancer care and rapid dissemination of important discoveries into the community. Flagship Hospital: Robert Wood Johnson University Hospital. System Partner: Meridian Health (Jersey Shore University Medical Center, Ocean Medical Center, Riverview Medical Center, Southern Ocean Medical Center, and Bayshore Community Hospital). Major Clinical Research Affiliate Hospitals: Carol G. Simon Cancer Center at Morristown Medical Center, Carol G. Simon Cancer Center at Overlook Medical Center, and Cooper University Hospital. Affiliate Hospitals: CentraState Healthcare System, JFK Medical Center, Mountainside Hospital, Robert Wood Johnson University Hospital Hamilton (CINJ Hamilton), Somerset Medical Center, The University Hospital/UMDNJ-New Jersey Medical School*, and University Medical Center at Princeton. *Academic Affiliate