$2M Grant Given to Rutgers Cancer Institute of New Jersey to Develop Tumor Identification Tools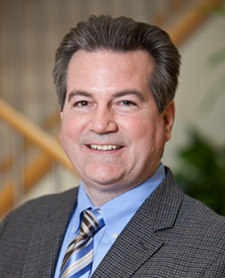 New Brunswick, N.J. – David J. Foran, PhD, chief informatics officer and executive director of biomedical informatics and computational imaging at Rutgers Cancer Institute of New Jersey, has been awarded a $2,051,659 competitive renewal grant (2R01LM009239-05) from the National Institutes of Health to expand work on developing computational tools for classifying different types of cancers. 
The primary focus of Dr. Foran's research is to design, develop and implement state-of-the-art imaging and computational tools for characterizing cancers of the breast, head and neck, ovaries, prostate and skin. Together these new technologies and capabilities will enable investigators to conduct high-speed computer analysis of large patient cohorts resulting in a larger output of data.  Such tools also will allow for the storage and in-depth examination of archived tumor images from individual patients and their correlating clinical data, such as test results, treatment regimens, and overall medical history.  An overall goal of the project is to foster inter-institutional studies involving patient stratification and outcomes analysis.
"Measuring disease severity from onset through progression is key in helping to determine the best therapy outcomes for patients," noted Foran, who is also a professor of pathology and laboratory medicine and radiology at Rutgers Robert Wood Johnson Medical School. "Having enhanced abilities to collect, manage, research and store large amounts of biological and clinical data enables investigators to identify biomarkers and patterns that may not be elucidated when viewing such information separately.  Such a comprehensive examination can result in a more precise classification of malignancies, thus leading to more personalized treatments."
The award period begins September 1.
About Rutgers Cancer Institute of New Jersey
Rutgers Cancer Institute of New Jersey (www.cinj.org) is the state's first and only National Cancer Institute-designated Comprehensive Cancer Center. As part of Rutgers, The State University of New Jersey, the Cancer Institute of New Jersey is dedicated to improving the detection, treatment and care of patients with cancer, and to serving as an education resource for cancer prevention. Physician-scientists at the Cancer Institute engage in translational research, transforming their laboratory discoveries into clinical practice, quite literally bringing research to life.  To make a tax-deductible gift to support the Cancer Institute of New Jersey, call 732-235-8614 or visit www.cinj.org/giving. Follow us on Facebook at www.facebook.com/TheCINJ.
The Cancer Institute of New Jersey Network is comprised of hospitals throughout the state and provides the highest quality cancer care and rapid dissemination of important discoveries into the community. Flagship Hospital: Robert Wood Johnson University Hospital. System Partner: Meridian Health (Jersey Shore University Medical Center, Ocean Medical Center, Riverview Medical Center, Southern Ocean Medical Center, and Bayshore Community Hospital). Major Clinical Research Affiliate Hospitals: Carol G. Simon Cancer Center at Morristown Medical Center, Carol G. Simon Cancer Center at Overlook Medical Center, and Cooper University Hospital. Affiliate Hospitals: CentraState Healthcare System, JFK Medical Center, Robert Wood Johnson University Hospital Hamilton (CINJ Hamilton), Shore Medical Center, Somerset Medical Center, The University Hospital/Rutgers New Jersey Medical School*, and University Medical Center of Princeton at Plainsboro. *Academic Affiliate